Israel upgrades military capabilities and draws up new plans to boost defenses against Gaza terror groups, senior IDF commander says.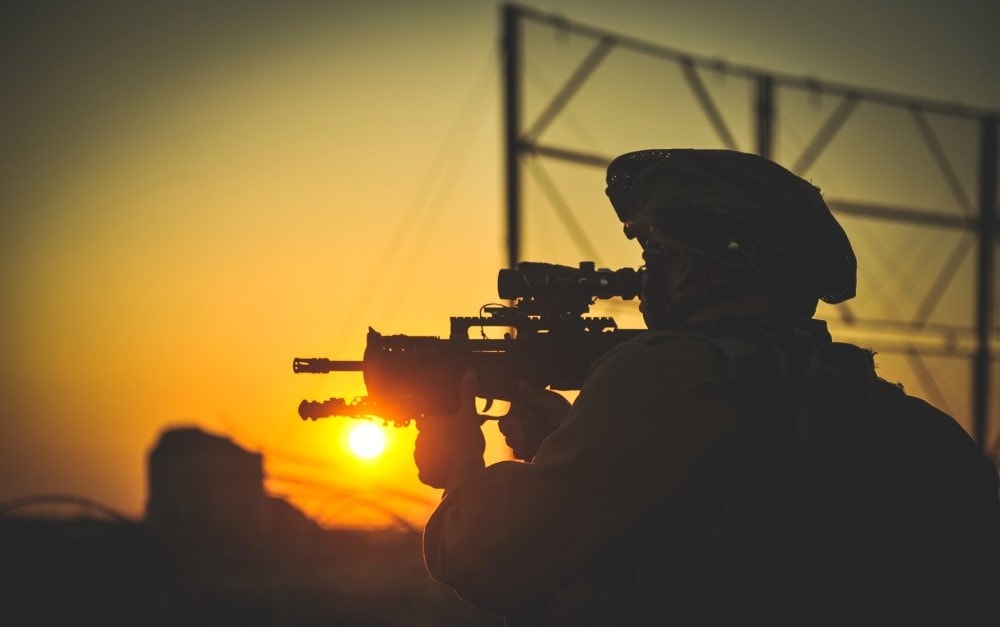 The IDF's Gaza Division commander revealed details about Israel's improved line of defense against Gaza terrorists in an interview with Walla! News. Brigadier General Nimrod Aloni told the website that Israel's Gaza frontier is the most heavily defended border in the world.
The IDF recently shifted to using a highly advanced, multi-sensor radar system monitored via one command center to prevent infiltration into Israel, the senior officer said. The army installed sensors deep underground to uncover Palestinian efforts to dig terror tunnels, the report said.
Terror drones and naval raids
The IDF also boosted its capabilities to counter two growing threats from Gaza, drone attacks and naval infiltration, Aloni said.
The army designed a new plan for responding to raids by Hamas naval commandos, the Gaza Division chief said. Terrorists who cross into Israel will enter kill zones and will be eliminated by tank fire and air power, he said.
The IDF is concerned about the development of terror drones and is now capable of spotting and neutralizing them, Aloni revealed without providing further details.
List of Gaza targets
Israel also upgraded the ability to identify and destroy terror targets inside the Gaza Strip, Walla! News said.
In recent weeks, the Gaza Division inaugurated an intelligence center bringing together experts from different fields, the report said. Known as the "Molecule," the new hub enables rapid intel collection and analysis.
The IDF has already compiled a detailed list of Gaza targets and can mobilize the Air Force for strikes within 30 minutes, Brig. Gen. Aloni said. The army has precise information on high-value terror targets, including headquarters, command centers, terrorists' homes and gathering sites for elite Hamas forces, the Gaza Division commander said.
Notably, the latest details revealed by the IDF follow recent reports about Israel's new war doctrine for the next conflict in Gaza.