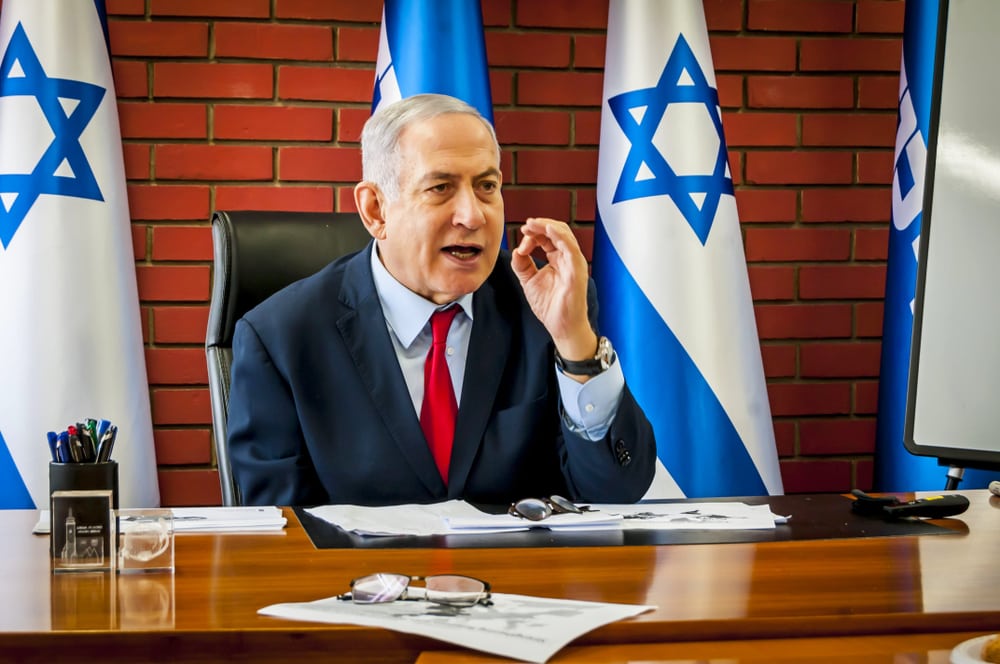 Prime Minister Benjamin Netanyahu accused Arab Knesset members on Wednesday of siding with terrorists in Gaza. Arab MK Ahmad Tibi responded angrily and called Netanyahu a "liar."
Speaking at the Knesset amid ongoing rocket attacks on Israel, the prime minister condemned Gaza terror groups for deliberately targeting civilians. "When terrorists target a residential neighborhood in Ashkelon, what are they thinking? That there is a military base there?" he said.
"Some Knesset members here are defending them," the prime minister charged.
Netanyahu was upset that parliamentarians from the mostly Arab Joint List attended a protest Tuesday against IDF operations in Gaza. One of them, namely MK Aida Touma-Sliman, portrayed Israeli soldiers as "war criminals," the prime minister said.
Netanyahu Says IDF Respects Rules of War
Touma-Sliman previously accused Netanyahu of cynically starting a war in Gaza for political gains. On Wednesday, she condemned Israel over civilian deaths in Gaza.
"What about the wife of the senior Islamic Jihad member?" Touma-Sliman tweeted in reference to the assassination of Gaza terror leader Baha Abu al-Ata on Tuesday. Al-Ata's wife also died in the strike.
Joint List MK Ahmad Tibi, who did not attend Tuesday's protest, interrupted Netanyahu's speech and accused the prime minister of lying. "You are inciting. You are a liar," Tibi shouted at Netanyahu before being escorted out.
As he was leaving, Tibi said that Netanyahu was to blame for death threats against Arab MKs. In an earlier tweet, Tibi claimed that he previously condemned the deaths of Gaza children and their mothers, not terrorists.
Netanyahu subsequently continued his attack, charging that "some Knesset members" were accusing Israel alone of committing war crimes, despite the IDF's adherence to the rules of war.
"By doing so, they are utterly distorting the moral basis for just and necessary fighting," he said.