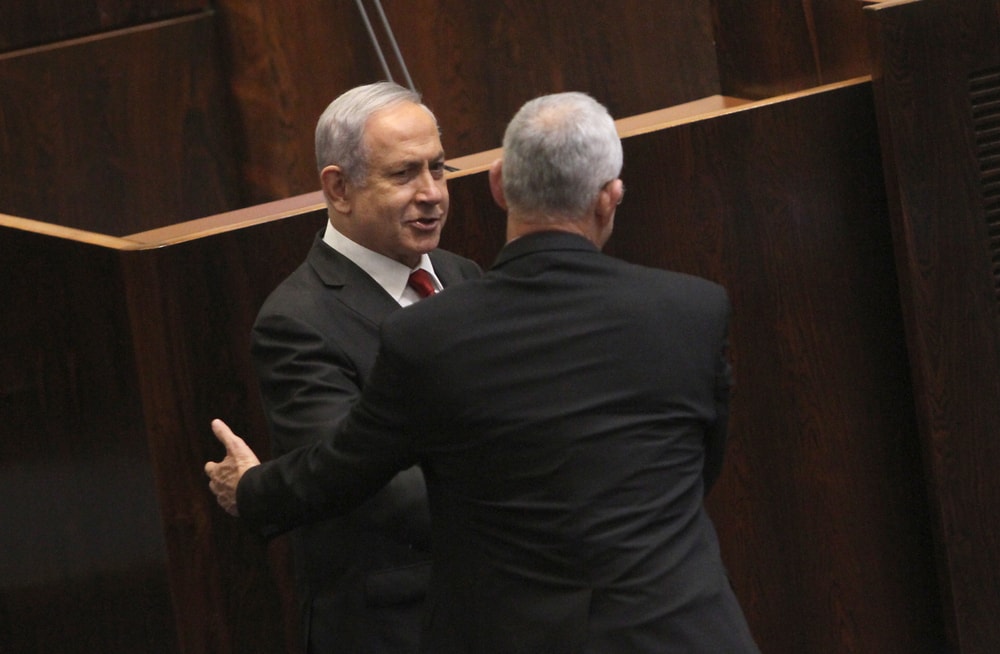 Benjamin Netanyahu and Benny Gantz may be the perfect couple, politically speaking. As they cautiously explore the potential for a national unity government, both know that they have much to gain.
Collaborating with Gantz would enable Netanyahu to form the kind of broad and moderate coalition that he has traditionally favored. Such government would offer stability and allow Netanyahu to present a friendlier face to the world.
Moreover, staying on as prime minister would grant Netanyahu significant protections as he continues to battle corruption charges. This is an existential matter for Netanyahu that could make the difference between freedom and prison.
Meanwhile, Netanyahu would be the perfect mentor for Gantz in his new role at the top of the pyramid. Indeed, Gantz could gain invaluable insights by tapping into Netanyahu's substantial political and diplomatic experience.
Moreover, by teaming up, both men would avoid costly and unpopular concessions to smaller coalition partners. In fact, they would be able to form a government with no partners at all. This would make them the ultimate power couple of Israeli politics.
No Agreement on Rotation
Alas, there is a catch. Both Netanyahu and Gantz, for good reasons, insist on being first in any rotation agreement for the premiership.
Netanyahu would be in a weaker legal position as Gantz's deputy and could end up in jail before the time comes to switch seats. Conversely, Gantz fears that Netanyahu would scrap the rotation deal by finding a pretext to topple the government. After all, Netanyahu has proven that he may be the most cynical, and clever, politician in Israel's history.
Gantz also knows that he would taint his image as the Mr. Clean of Israeli politics by agreeing to serve under an indicted Netanyahu.
And so, Netanyahu and Gantz are caught up in an awkward dance, hesitant to take their nascent relationship to the next level. Their parties are engaged in mutual mudslinging, with no wedding in sight. However, the scary prospect of a third round of elections, and the popular resentment this would provoke, could serve as a potential aphrodisiac.
As in the best romantic movies, Gantz made a grand gesture Thursday by unexpectedly joining the coalition negotiation teams. So far there has been no indication that the surprise move impressed Netanyahu.
The coalition talks have been a futile prelude to more serious negotiations, which are expected to take place under the shadow of a looming deadline. Only then will it become apparent whether Netanyahu and Gantz are serious about unity, even if this would only be a marriage of convenience.
Ultimately, it will depend on whether the two leaders give precedence to their hopes, or succumb to their respective fears.