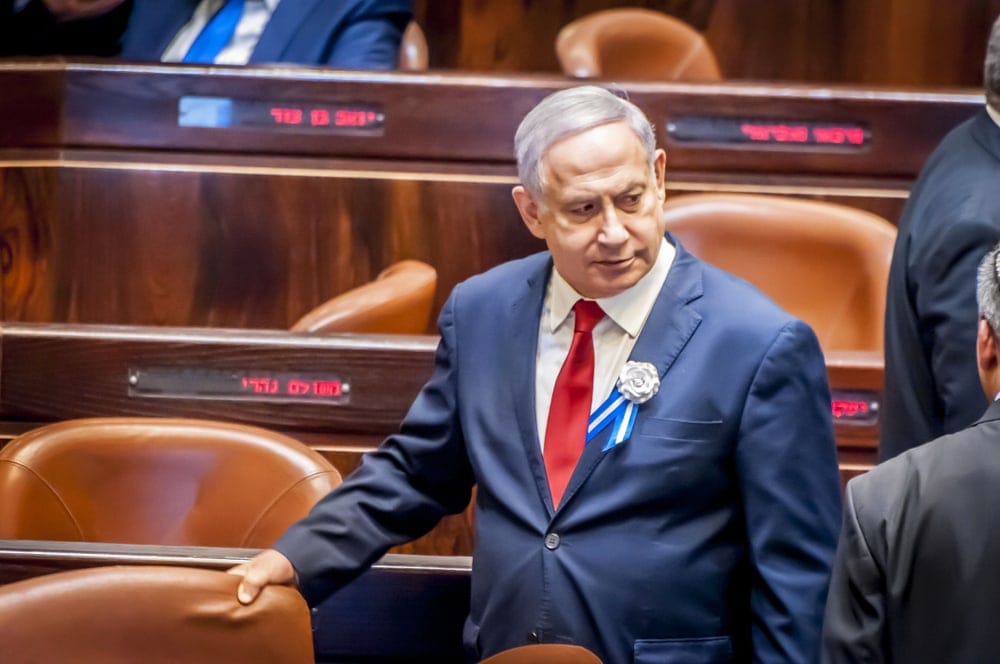 Prime Minister Benjamin Netanyahu's failure to form a new government complicates his political and legal situation. After 10 consecutive years in power, the seemingly invincible Netanyahu may be more vulnerable than ever.
Netanyahu is now in a position of weakness even if his chief rival, Benny Gantz, fails to forge a coalition. Unlike Gantz, Netanyahu faces an imminent indictment on criminal charges and can ill afford an interminable political deadlock.
On the political front, the loyalty of Netanyahu's traditional coalition partners may start to waver.
Netanyahu May Face Likud Rebellion
Right-wing Knesset Member Ayelet Shaked, hardly a Netanyahu fan, is expected to enter negotiations with Gantz. Shaked would prefer a rightist government, but her party may agree to join a Gantz-led coalition under certain circumstances.
Another prominent right-wing politician, Jewish Home's Rafi Peretz, has been on good terms with Gantz since their army days. On Monday, Gantz and Peretz danced next to each other during holiday festivities.
A more curious question pertains to Netanyahu's own Likud party. Senior Likud member Gideon Sa'ar has already indicated that he will run against Netanyahu in the next leadership primaries. Other top officials would also love to see Netanyahu go so they can upgrade their own positions.
A Likud rebellion will become likelier if more Likud members fear that they will be left out of a future coalition because of Netanyahu. The prospect of an impasse that leads to a third election round is particularly worrisome for Likud backbenchers, who could be left out of the Knesset as the party keeps weakening.
Legal Complications
However, Netanyahu's legal woes may be the most serious threat to his rule at this time. As a serving prime minister, Netanyahu enjoys special treatment by legal officials as he battles charges of corruption, but this may be changing.
Israel's Channel 13 News reported Monday that Netanyahu's failure to form a government could hold dramatic implications. Attorney General Avichai Mandelblit may force Netanyahu to resign should officials make a final decision to indict him this month.
Gantz now has 28 days to cobble together a coalition, so Mandelblit may rule that Netanyahu's status is downgraded during this period, Channel 13 said. If forced to quit, Netanyahu will no longer enjoy the legal protections accorded to a prime minister.
Netanyahu Era Not Yet Over
Veteran journalist Nahum Barnea wrote in popular daily Yediot Aharonot that under such circumstances, the best option for Likud would be a unity government led by Gantz for the first two years. Netanyahu would then serve as premier for the next two years, if he wins his trial.
This would be a nightmare scenario for Netanyahu, who clearly prefers to have his day in court as a prime minister.
Netanyahu may be down, but he is not yet out. He will continue to fight for his political survival, especially if Gantz also fails to put together a coalition. Ultimately, the coming weeks and months will determine whether this is the beginning of the end for Israel's longest-serving prime minister.