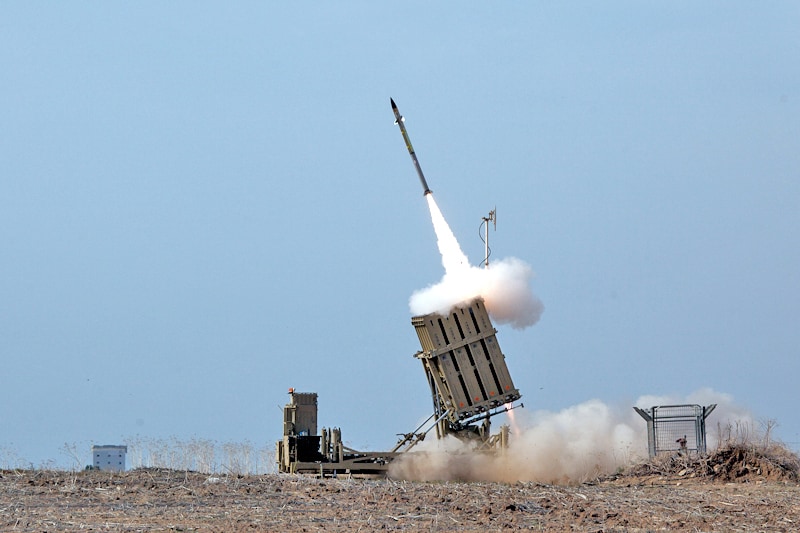 The United States and Europe have strongly condemned the ongoing rocket attacks on Israeli communities. Meanwhile, an Israeli minister warned that the IDF could invade Gaza if the rocket fire continues for days.
Hamas rulers in Gaza will have to soon put an end to the attacks or face a tougher Israeli response, Energy Minister Yuval Steinitz told Ynet. "If the attacks continue for days, we will have to strike much more extensively, and I am not ruling out a ground operation," he said.
The warning followed continued Islamic Jihad attacks on Israeli communities. The terror group fired 220 rockets since Tuesday, the IDF said Wednesday morning. Iron Dome shot down 90 percent of incoming rockets directed at populated areas, while 60 percent landed in open fields, the army said.
"I am not discounting the possibility of more attacks on the Tel Aviv area," said Steinitz, who is a member of the security cabinet. Islamic Jihad is also capable of firing at Jerusalem, he said.
German Envoy Tweets in Hebrew
US President Donald Trump on Tuesday called the rocket attacks on Israel "crazy." Vice President Mike Pence tweeted that "The United States condemns the barrage of rockets on Israeli civilians."
"It's clear Hamas & Palestinian Islamic Jihad put violence ahead of bettering the lives of the people of Gaza," Pence wrote. "America strongly affirms Israel's right to defend itself."
Leading Democratic presidential candidate Joe Biden similarly wrote that "Israel has a right to defend itself" against terror threats. "It is intolerable that Israeli civilians live their lives under the constant fear of rocket attacks," Biden tweeted.
The European Union also condemned the attacks on Israel. "The firing of rockets on civilian populations is totally unacceptable and must immediately stop," the EU said.
Meanwhile, Germany's ambassador to Israel tweeted a message of support in Hebrew. "We strongly condemn the rocket fire," Susanne Wasum-Rainer wrote. "There is no justification for violence against innocents."