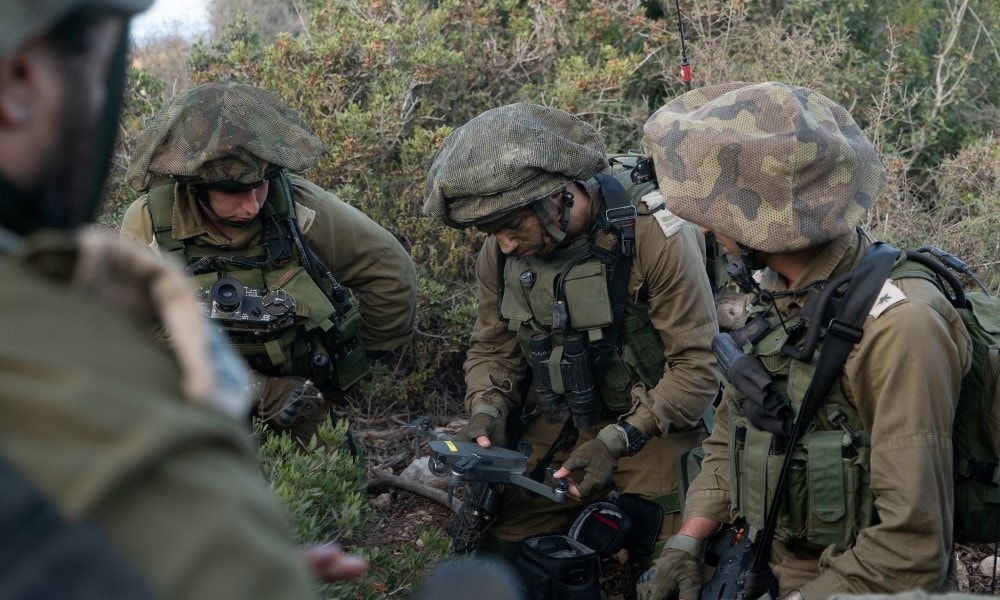 The IDF revealed new details on advanced military technologies that will change the face of future warfare. The army is increasingly relying on ultra-modern unmanned aircraft to create exceptional capabilities, Israel Hayom daily reports.
The IDF is equipping 15 field battalions with the new high-speed Maoz strike drones for short-range attack missions, the report said. The deadly devices will enable troops to identify and eliminate enemy fighters remotely.
Thousands of intelligence collection drones are already deployed by many units across the IDF, the army revealed.
The military can develop drones for specific operational needs within days, a civilian engineer working for the IDF told N12 News. A unique lab equipped with four 3D printers can produce dozens of drones a week, he said, noting that such aircraft can be deployed in the field a day later.
Meanwhile, the army set up a high-tech paratrooper force that utilizes specialized military gear. Notably, the paratrooper brigade deployed drones to spot terrorists in the last Gaza war, and further upgraded its combat methods in a recent test.
In parallel, Israel developed miniature intel collection devices, and will drop thousands of them in enemy territory in the next war to spot hostile activity. Defense engineers are also building tiny drones that will plant sensors at high-risk zones to identify enemy forces, Israel Hayom said.
The IDF is planning to integrate numerous robots into its combat operations within years, an earlier report said. The technological transformation is expected to dramatically change Israel's war doctrine and battle tactics.