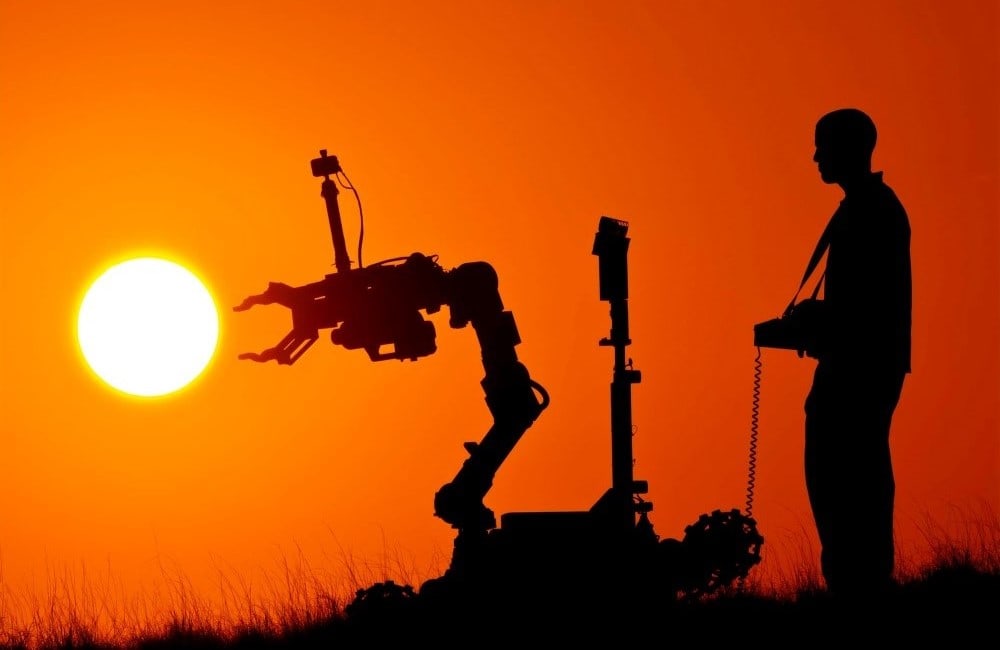 The IDF is preparing to revolutionize its military operations by integrating numerous robots into combat. The project is well underway and will transform the way the army conducts wars within years.
Fighting operations will change fundamentally 10 years from now, says Brigadier General Oded Basyuk, who will soon become the IDF operations chief. "The battlefield will look different," he told Walla! News recently.
Basyuk was selected to lead an expert team tasked with planning robot-based warfare. The classified document he submitted to the IDF chief suggests extensive use of semi-autonomous robots in the air, at sea and on land, the report said.
The various robots will be operating in groups, not just individually, Walla! reported. "At first, we called it a ghost army," Basyuk said.
The scope of using robots in battle will be very broad in the coming decade, the senior officer revealed. He said that some projects will be operational in two years but declined to provide further details.
Deadly data-based army
Within years, the IDF will be deploying dozens or hundreds of robots of different types that will operate in swarms, Basyuk added. The army has already approved the purchase of dozens of heavy drones by the end of 2021 as part of the plan, the report said.
IDF Chief Aviv Kochavi's vision calls for an information-based, deadly army that deploys autonomous military gear. This super-military will focus on rapidly destroying enemy capabilities, Basyuk said.
Notably, the IDF is already integrating robotics and other cutting-edge technology into its intelligence operations. The army uses a highly advanced robot to centralize intelligence collection, and also utilizes artificial intelligence to quickly detect targets for attack.
Israel made extensive use of these technological tools during the recent Gaza conflict, the IDF revealed after the fighting ended. Among other things, the army developed a new way to spot rocket launchers during the war.