Air Force chief warns that Israel will not tolerate Iran's military moves; IDF spokesman in Arabic posts video of fighter jets, attack helicopters.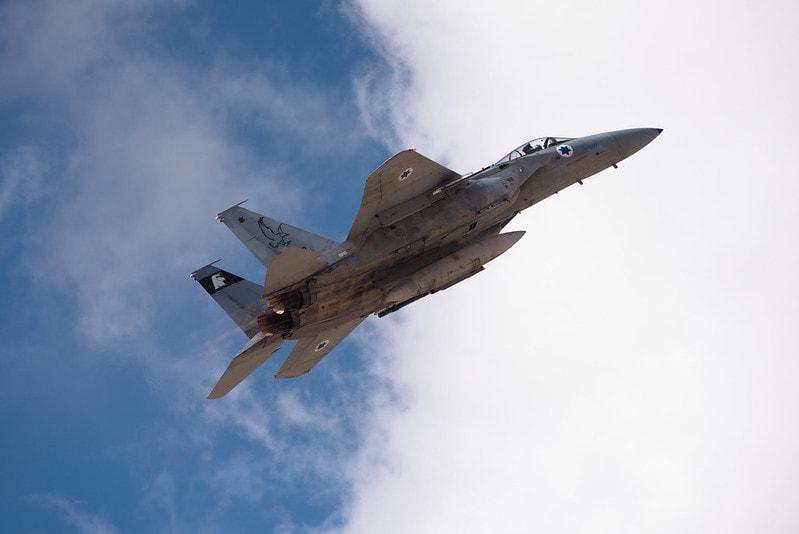 The IDF on Wednesday delivered strong warnings to Iran and its proxies, as regional tensions continue to rise. The veiled threats suggested that the Air Force is ready to take action to thwart Tehran's military maneuvers.
The army will not tolerate the deployment of Iran's military capabilities on Israel's borders, Air Force Chief Amikam Norkin said at the Weizmann Institute of Science. He specifically warned that Israel will not accept precision-guided missiles in Lebanon.
Norkin's comments follow reports that the IDF may be planning to launch a preemptive strike to neutralize Hezbollah's missile program.  
The Air Force commander also acknowledged that the Middle East is "very volatile" at this time. In recent days, Israel and the US accelerated their preparations across the region for Iranian revenge attacks, while also taking steps to launch retaliatory strikes.
In parallel, military journalist Amir Bohbot tweeted that Iran seeks revenge for the killing of its top nuclear scientist Fakhrizadeh. The vague remark could suggest undisclosed developments that are under a gag order regarding intelligence information about Tehran's plans.
Air Force video warning
In yet another message to Iran, Norkin indicated that the IDF and Gulf states will be boosting their strategic military cooperation. In remarks sure to trouble Tehran, he said that the Air Force will soon embark on joint training with Israel's partners in the Gulf, namely UAE and Bahrain.
Previously, the IDF spokesman hinted that Israel may install a high-powered radar in the Gulf to monitor Iranian moves. Deploying advanced warning systems would be a nightmare for Tehran and give the IDF an important edge if it strikes Iran's nuclear project.  
Meanwhile, the IDF spokesman in Arabic tweeted a different kind of threatening message intended for Iran and its allies.
A video posted on Wednesday highlighted the Air Force's capabilities, including its F-35 stealth fighters. The video featured IDF fighter jets performing various maneuvers and attack helicopters firing missiles.
Notably, in recent months the Air Force held intense training sessions to prepare for long-range missions and ops deep in enemy territory.