Israel and US deploy forces across region for rapid retaliation in case of Iranian attack; IDF submarine monitoring hostile moves in Yemen.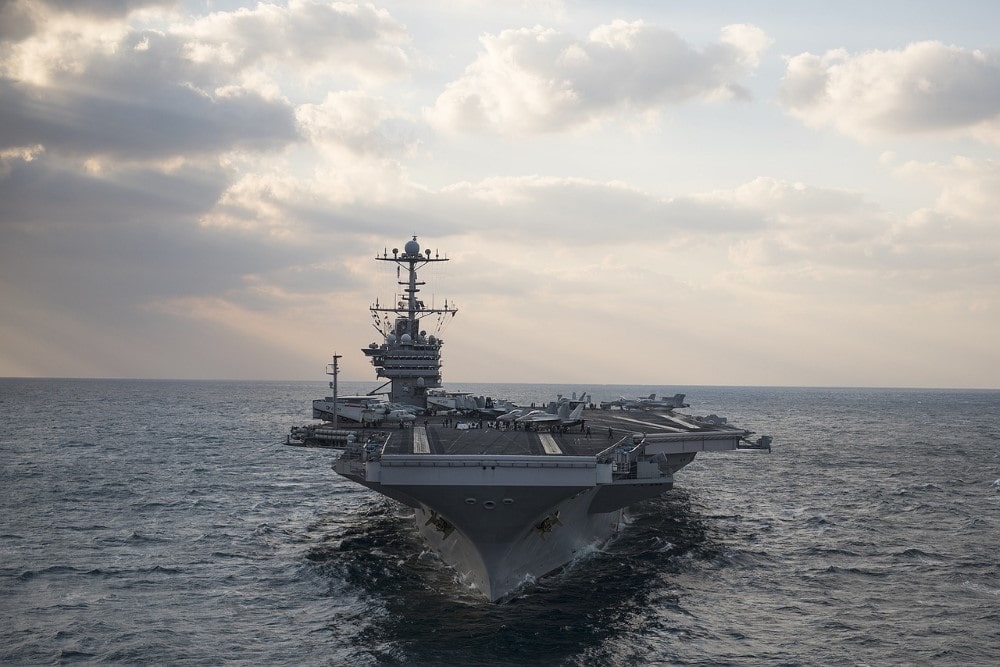 Israel and the US are coordinating military moves across the region to detect Iranian plans for attack and threaten Tehran with heavy retaliation. The joint maneuvers include the deployment of submarines at strategic locations, as well as secret mobilization of American strike capabilities, Israeli reports say.
The latest moves are part of an unprecedented operation to deter Iran from attacking, veteran military analyst Ron Ben-Yishai reported. US and Israeli security officials estimate that Tehran will "very likely" carry out an attack in the coming weeks, he wrote.
Earlier reports indicated that Iran may strike both Israeli and US targets in parallel. According to the latest news, the US assessment of potential attacks is graver than Israel's estimates.
Defense officials in Jerusalem believe that if Tehran does strike, it will do so via its regional proxies. Meanwhile, the US deployed military capabilities that can threaten Iran, Ben-Yishai said, noting that most of these moves were not publicized.
Eyes on Yemen
The IDF and US military advanced naval forces toward the Persian Gulf to threaten Iran with "rapid and painful" retaliation to any attack, Arab affairs journalist Yoni Ben-Menachem reported. These forces are also equipped with intelligence systems for early detection of Iranian preparations to strike, he said.
The parallel deployment of Israeli and US submarines is believed to be the first of its kind, Ben-Yishai wrote. He estimated that American vessels are headed to the Gulf, whereas the IDF will station its submarine in the Red Sea, off the coast of Yemen.
Israel fears that Tehran will mobilize its Houthi allies to retaliate for the killing of Iran's top nuclear scientist in November, Ben-Menachem said. The Yemenite rebels previously boasted that their long-range missiles can hit the southern resort town of Eilat, he wrote.
The submarine offers Israel a rapid intervention capability in response to any attempts to target Israeli ships in the region or fire at Eilat.
Israel supplemented the extensive military maneuvers with aggressive messages from PM Netanyahu and IDF chief Kochavi. In recent days, both leaders warned Iran that it will face a powerful response if it dares to attack Israeli targets.