Israel Air Force training session includes midair refueling on way to remote strike destinations; F-35s upgraded for long-distance missions.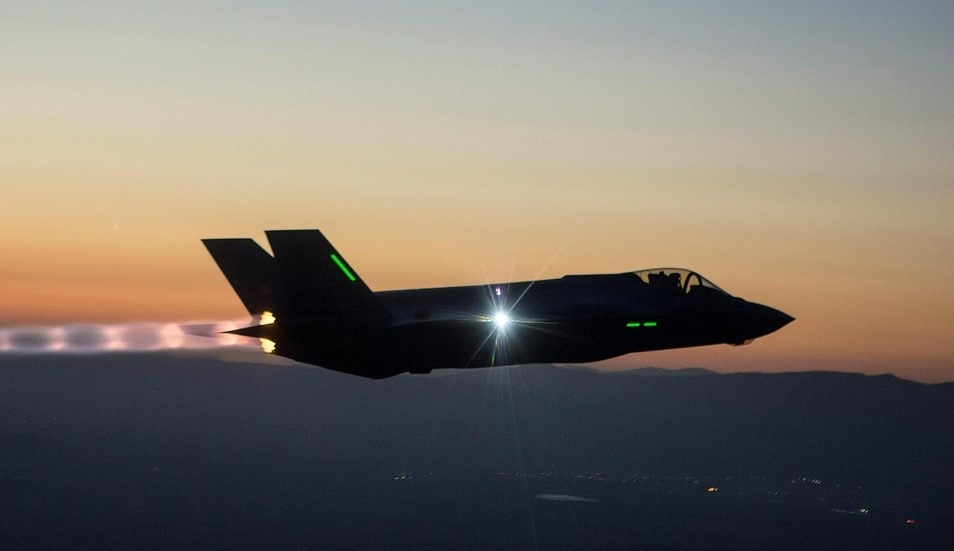 The Israel Air Force recently held a large-scale training session for its fighter jet squadrons. The night practice included preparations for bombing long-distance targets.
During the session, the Air Force's 69th Squadron of F-15 jets and the 120th Desert Giants Squadron performed midair refueling, a key capability for missions in remote locations such as Iran.
After completing the aerial refueling, fighter jets practiced a long-range mission to bomb distant enemy targets, an Air Force officer said. He did not provide further details about the flight route or the nature of the potential targets.
Almost all of the IDF's fighter jet squadrons took part in the exercise, which focused on nighttime operations, the Air Force said. The training sessions also required the pilots to come up with solutions for coping with challenging weather conditions.
Notably, all squadron members had to change their sleeping routine to ensure alertness at late hours. "Every day we go to sleep around 03:00 and rise midday, so we can fly at night," the officer said. "I go into operations at 01:00 and it feels like four in the afternoon. It's a strange feeling."
Extra fuel for Iran strike
Meanwhile, the Air Force is taking more steps to upgrade its long-distance strike capabilities.
To that end, Israel Aerospace Industries developed special fuel tanks for the IDF's F-35 fighter jets that can be detached in midair, Channel 13 reported. This enables the advanced aircraft to carry extra fuel and then dump the empty tanks to restore stealth mode.
This capability is crucial for long-range missions such as strikes on Iranian targets, the report said.
As Tehran continues to enrich uranium in violation of past commitments, an Israeli attack on Iran's nuclear program is back on the agenda. In recent weeks, the IDF chief spoke twice with his US counterpart amid speculation that Israel and America may coordinate a joint strike.
However, some reports say that Jerusalem and Washington will likely focus on diplomatic pressure coupled with covert operations in Iran.