Israel reveals locations of secret Beirut missile sites hidden in residential areas; factories produce precision-guided weapons.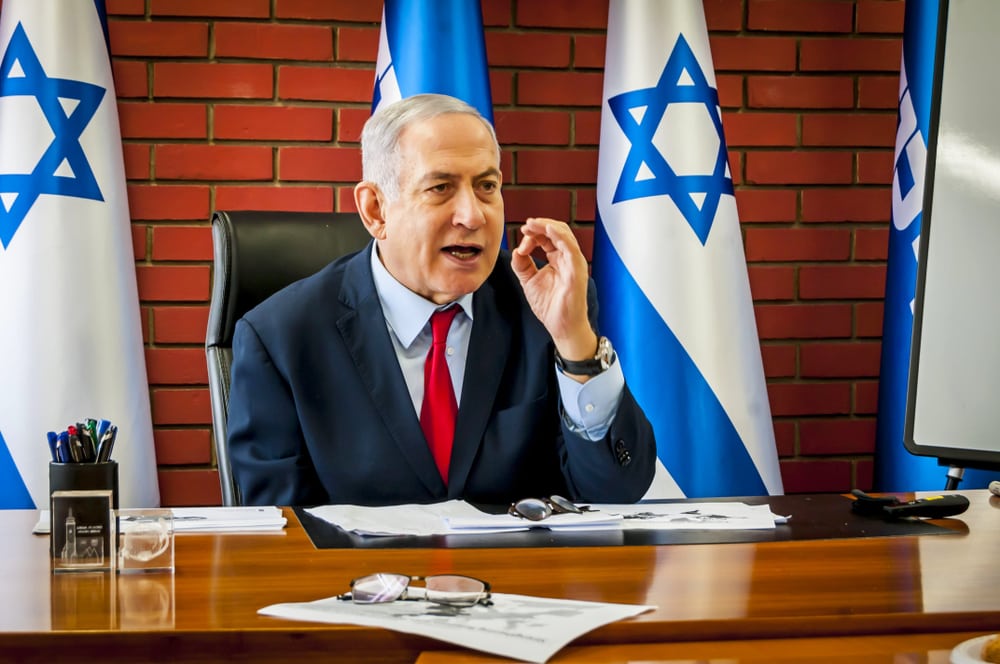 Prime Minister Benjamin Netanyahu exposed a secret Hezbollah missile factory in a Beirut neighborhood at his UN speech Tuesday. Hezbollah's "secret arms depot" is located in the neighborhood of Janah, right next to Beirut's international airport, Netanyahu said in a recorded speech.
The PM displayed a map titled "Hezbollah's Ticking Time Bombs in Beirut," warning that the missile factory was adjacent to gas installations in the midst of civilian housing. He also shared photos showing the entrance to the secret facility.
Addressing Lebanese citizens directly, Netanyahu said: "You've got to act now. You've got to protest this, because if this thing explodes it's another tragedy." He added that Iran and Hezbollah are putting local residents and their families in "grave danger."
Meanwhile, Israel's UN Ambassador Gilad Erdan urged the Security Council to designate Hezbollah as a terrorist organization.
Final Israeli warning?
Shortly after Netanyahu's speech, the IDF released more images and maps showing two other Beirut missile sites run by Hezbollah. According to the army's information, the factory exposed by the prime minister produces precision-guided missile parts.
The IDF unveiled the locations of two similar sites, including one set up below residential buildings. Some 70 families live in the housing complex, the army said.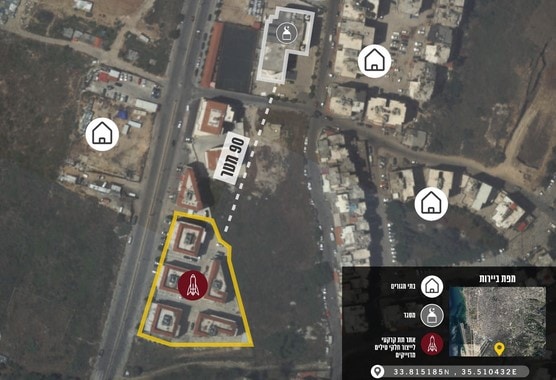 The latest revelations again raise the prospect of a preemptive Israeli strike on Hezbollah's precision missile project. A few months ago, there were some indications that the IDF may be preparing for a massive bombing mission.
Seen in this light, Israel may be publicizing Hezbollah's secret sites not only to prompt Lebanese and international action, but also as a final warning before striking.
Hezbollah says no missile sites
Following the Israeli statements, Hezbollah supporters on social media quickly dismissed the accusations. Hezbollah chief Hassan Nasrallah also denied that his group was hiding missiles in civilian areas.
He then promptly invited journalists to a nighttime tour of the sites uncovered by Israel.
Arab affairs expert Shimrit Meir tweeted that the information provided by Netanyahu and the IDF will make little difference in Lebanon. Those who normally believe Nasrallah will accept his version blindly, she wrote.
Meir also noted that journalists who tour the suspected sites will indeed not find any missiles, as these are factories that produce missile components.