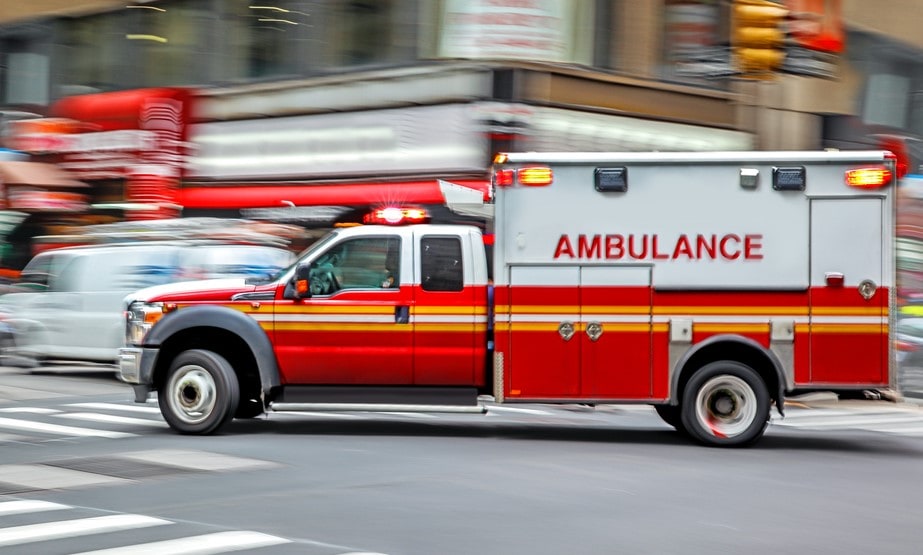 Officials in Israel are expressing shock and anger following a stabbing attack on Jews in Monsey, New York. The Israeli media is covering the events closely, after a man armed with a machete wounded at least five people at a rabbi's house.
Prime Minister Benjamin Netanyahu tweeted that "Israel strongly condemns the recent displays of Antisemitism including the vicious attack" at the rabbi's home. Israel offers its assistance to any country facing anti-Jewish violence, he wrote.
President Reuven Rivlin tweeted that he is "shocked and outraged by the terrible attack" and praying for the wounded. "Antisemitism is not just a Jewish problem, and certainly not just the State of Israel's problem," Rivlin wrote. "We must work together to confront this rising evil, which is a real global threat."
Knesset Speaker Yuli Edelstein also took to Twitter to express his shock over the attack. The stabbing spree is "an extremely serious event that demands attention by the American authorities to its deepest roots," he wrote.
Foreign Minister Yisrael Katz voiced "deep shock" over the stabbing in an interview with public broadcaster Kan. Senior Likud member Gideon Saar said that the attack was "yet another reminder that the Jewish people must stand united against Antisemitism, wherever we are in the world."
Meanwhile, Knesset Member Avigdor Lieberman called on US Jews to move to Israel to escape growing Antisemitism.
NY Mayor Says Jews Terrified
The stabbing attack also prompted strong reactions in the United States, which has seen a spike in assaults on Jews.
New York Mayor Bill de Blasio said that Jews are terrified following the "horrific" attack. "We cannot overstate the fear people are feeling right now. I've spoken to longtime friends who, for the first time in their lives, are fearful to show outward signs of their Jewish faith," he wrote.
Notably, de Blasio announced on Friday a heightened police presence in some neighborhoods to counter an uptick in Antisemitic attacks.
The Israeli media is closely following events in New York with extensive coverage of the stabbing incident. The stabbing attack is the top story on all leading websites, which are offering constant updates about the latest developments.