IDF upgrades military deployment on Lebanon border to boost firepower, prepare for potential battle with Hezbollah.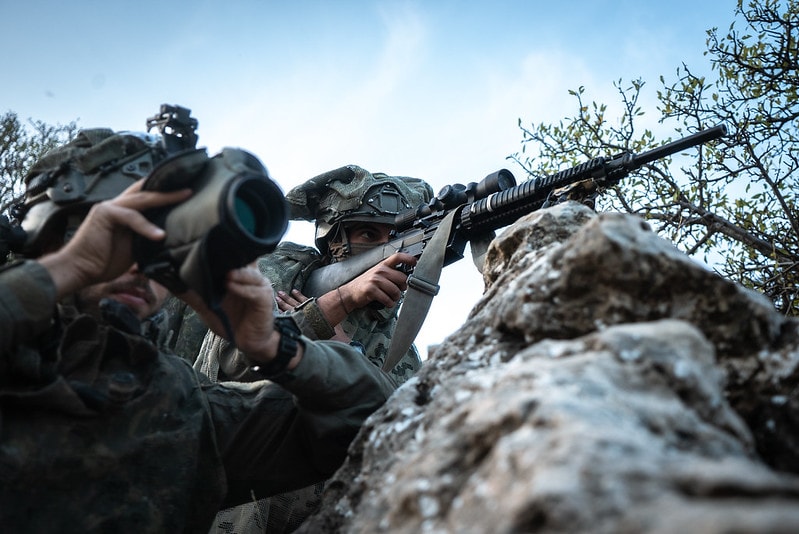 Israel adjusted its troop deployment and response to threats on the Lebanon border to prepare for a clash with Hezbollah. The IDF took significant steps to boost its readiness for a military conflict, senior officers told The Jerusalem Post.
The army formed new units with infantry forces, missile batteries and tanks to increase available firepower in case of a clash, the report said. The move will enable the IDF to launch more significant retaliation attacks in case Hezbollah strikes.
The IDF also created new protocols of cooperation between infantry, Air Force and Navy units for quicker response to incidents. Both the Air Force and Navy are expected to play a significant role in a future conflict in Lebanon.
Previously, a senior officer said that the IDF is preparing "surprises" for Hezbollah in case it launches raids into Israel.
Special intelligence unit
The IDF also upgraded its surveillance capabilities to avoid sending forces to the border fence when possible. The army deployed a special combat intelligence battalion as part of these efforts. The unit uses diverse tools, including civilian drones upgraded by IDF engineers, the report said.
Notably, the intelligence battalion includes an all-female squad of expert drone operators. The IDF previously said that these female troops will enter Lebanon in case of war.
The IDF deployment was changed in recent months and tested in a large exercise in February, The Jerusalem Post said. The drill simulated multiple battle scenarios expected in a clash with Hezbollah. These included rocket attacks on military and civilian targets and a raid on a border community.
Following the exercise, Israel's military chiefs met at the IDF's Northern Command headquarters to review the army's war plans. In parallel, the Air Force launched a surprise drill to test its readiness for an all-out war in Lebanon.