IDF has surprises for Hezbollah if it tries to invade Israel, senior commander says; army builds advanced border barrier to block attacks.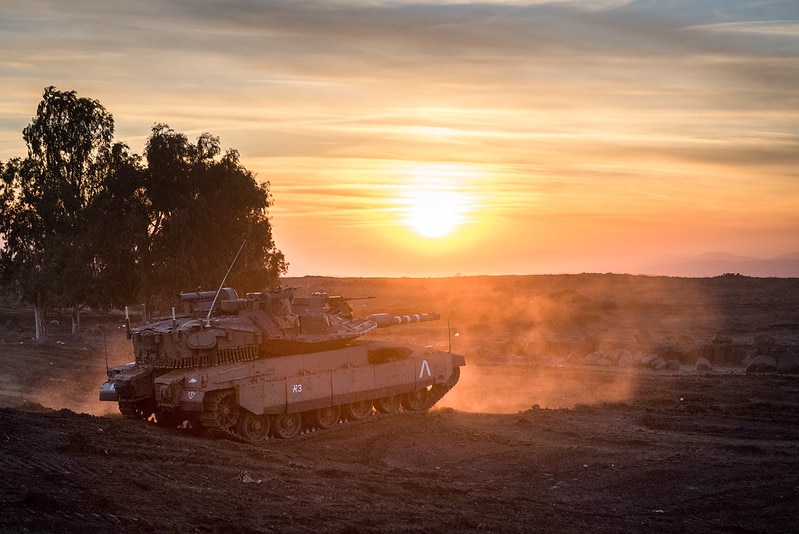 Hezbollah will make a "big mistake" if it decides to attack Israel, a senior IDF commander warns. The army's readiness for days of intensive fighting with the Lebanese group is very high, says Brig. Gen. Shlomi Binder, the commander of the IDF's Galilee Division.
The Division's mission is to ensure that Hezbollah doesn't seize vital territory or civilian areas inside Israel in the next war, Binder told Israel Hayom daily. The senior officer admitted that defending the 22 border zone communities is a challenge, as the layout of the land favors Hezbollah.
However, Israel has some unexpected answers. "A defender also has an advantage: He can prepare surprises and tricks." Binder says. "Hezbollah will encounter many surprises about its plans, and this will enable us to destroy it more effectively."
Hezbollah to face new barrier
A big part of Israel's defense plan is a sophisticated barrier built at the border. This makes it harder to infiltrate Israel or fire rockets from Lebanese territory.
The project features walls and fences combined with advanced surveillance gear at key spots along the border. The IDF fitted the barrier with cutting-edge technology, including dozens of cameras and other intelligence collection tools, N12 reported this year.
Defense officials predict that Hezbollah's elite Radwan force will try to invade Israel in the next conflict. The IDF simulated a major assault on Israeli communities and the takeover of military posts in its recent mega-exercise in northern Israel.
Brig. Gen. Binder says that the IDF will aim to evacuate border-area residents during a war. "There is no reason for them to be here," he says. Plans to move civilians to safe locations are already in place.
'It will be a difficult war'
The senior officer also warned that Hezbollah will face severe retaliation if it attacks and kills soldiers. While not specifying Israel's plans, Binder said that Hezbollah leader Hassan Nasrallah will discover that he made a "very big mistake."
Notably, a new psychological profile of Nasrallah says that he's deeply concerned about being humiliated by an IDF attack. Ever since the 2006 Lebanon War, he's been more cautious and tries to avoid dangerous moves, the study's authors say. However, he could still strike when cornered, and constantly aims to deter Israel.
But the IDF is also ready to take risks to shatter Hezbollah's deterrence model, Binder says. The army's objective would be to make the group think twice before ever striking at Israel again, he told Israel Hayom.
However, the Galilee Division chief cautioned that the next conflict will be very bloody affair. "It will be a difficult war with many casualties," he said, "both soldiers and civilians."