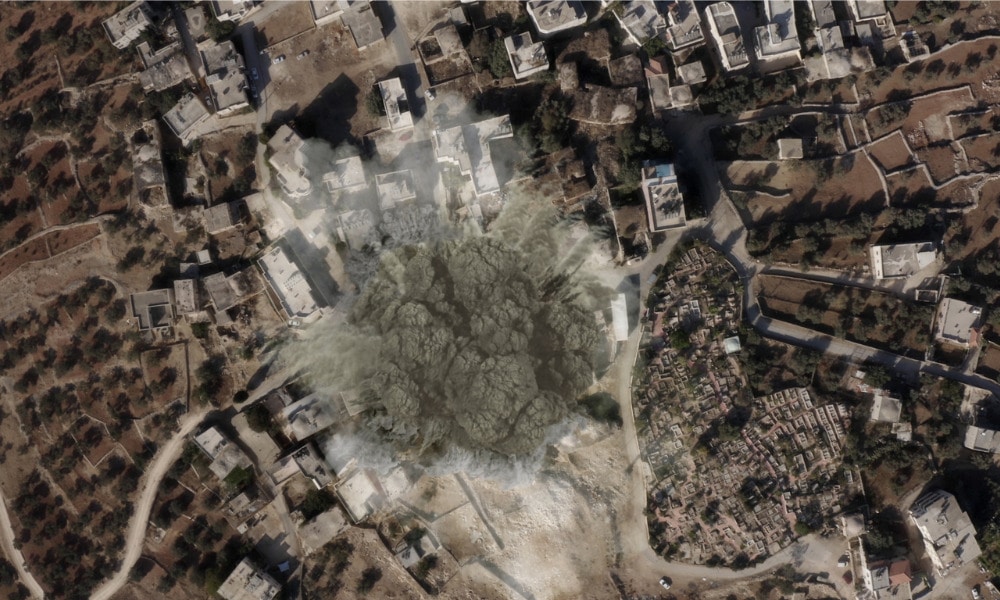 Israeli warplanes reportedly bombed multiple targets deep in Syrian territory overnight, according to local TV reports. The IDF concentrated the assault around the coast city of Latakia and the military-industrial town of Masyaf, several sources said.
Air defenses were activated in Syria after 2 am in an effort to intercept incoming missiles. Videos posted online showed wide-scale destruction in several locations in the aftermath of the strikes.
There was no official confirmation of the targets under attack, but military journalist Or Heller wrote that Israel previously bombed missile factories in Masyaf. Syrian media claimed that a civilian plastic plant was bombed, and that one person was killed. A large fire broke out at the site.
'Important target' bombed
The various reports suggest that the late-night strikes were more extensive than usual. Israel likely bombed an "important target", research analyst Joe Truzman tweeted, without citing sources. He noted that the unusual attack followed Mossad Director Yossi Cohen's recent meetings with top officials in Washington.  
The minimal amount of information released by either Syrian or Israeli sources further suggests that sensitive sites were bombed, possibly related to Iranian weapons programs. A recent report revealed that Iran built some 20 secret missile factories across the Middle East.
The IDF reportedly continues to strike across Syria on occasion, focusing both on areas near the border and on sites deeper in the country. A veteran military officer recently warned that Israel faces a growing threat despite the ongoing bombings, as Iran continues to advance its military buildup in Syria.