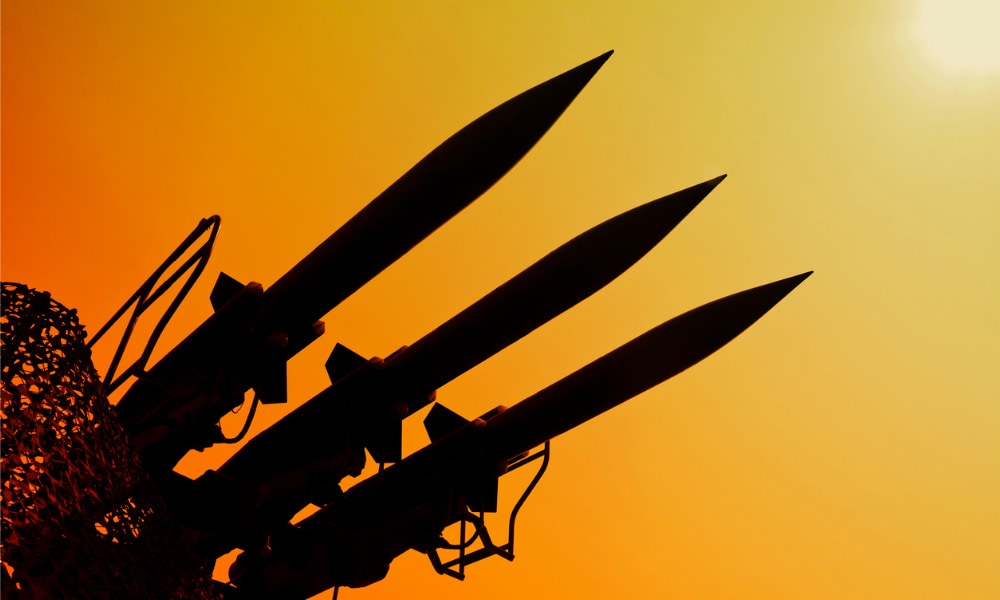 Iran is building secret missile plants across the Middle East, N12 News reports. As part of its program, Tehran's Quds Force transfers expertise and equipment to produce ballistic and cruise missiles as well as suicide drones.
The Iranian weapons project is meant to overcome Israeli attacks on arms smuggling operations, the report said. Overall, Iran built about 20 secret factories — including some underground facilities — in Lebanon, Yemen, Syria, Sudan and Iraq, N12 said.
In some cases, Tehran handed over missile engine technology and warheads, the report added. Elsewhere, navigation kits were installed on primitive rockets to boost their performance.
The defense establishment is alarmed by the Iranian program and is closely monitoring it. According to foreign reports, Israel uncovered and attacked some missile plants across the region, N12 said. Prime Minister Benjamin Netanyahu and the IDF also publicized the location of such factories in Lebanon.
IDF focusing on rocket threat
In recent years, Iran is trying to equip its proxies with even more sophisticated missiles, N12 said. Meanwhile, Tehran developed a ballistic missile with a 5,000-kilometer range, Israel told the UN Security Council recently.
Previously, a retired IDF general warned that Iran is setting up a trap for Israel by surrounding it with missiles. Tehran is focusing its efforts on deploying a huge missile arsenal on multiple fronts, Maj. Gen. (res.) Yitzhak Brik said.
The IDF is well aware of the threat and designated it as a top priority. The army developed new methods and technologies for detecting and destroying missile depots and launch sites. A special directorate was set up to find solutions to neutralize rocket and missile fire in case of war, Haaretz daily reported.
In May, Israel will hold a huge military exercise to prepare for a multi-front conflict. As part of the drill, the IDF will test the new capabilities it built to counter rocket threats. The army's elite Ghost unit is training for this mission and will be deployed behind enemy lines to quickly spot and eliminate rocket cells.