IDF drill to simulate all-out war with focus on Lebanon and Syria, direct clash with Iran; army plans large maneuvers, reserve call-up.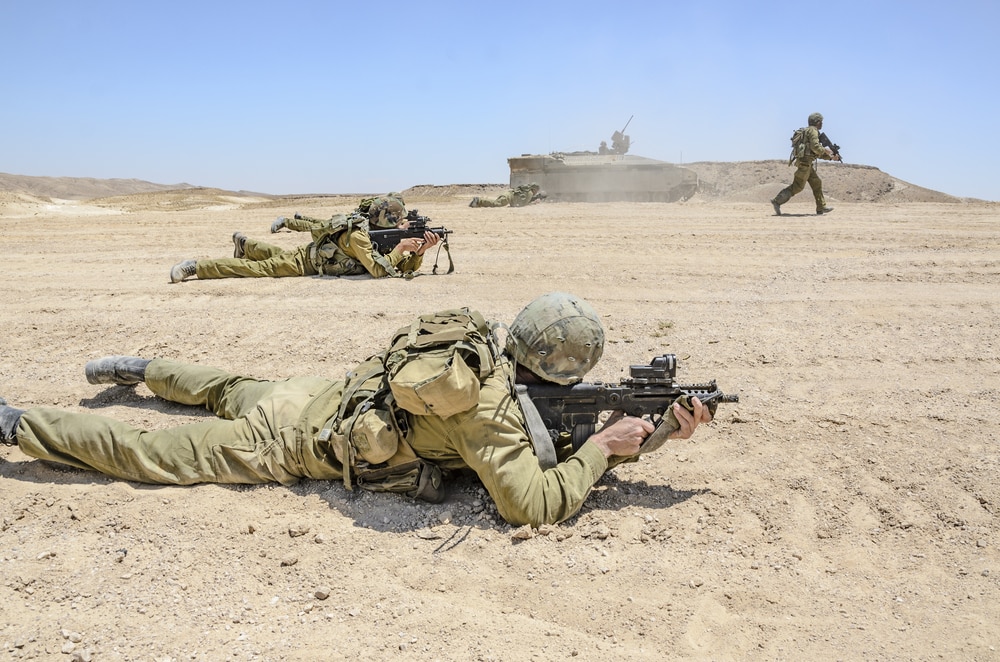 The IDF will hold an unusually large war drill before the summer of 2021 that will last for a full month. The army plans to call up large reserve forces during the exercise, military journalist Tal Lev-Ram reported Wednesday.
The huge drill will simulate an all-out war against the Iran axis and will take place across Israel, from Gaza all the way to the northern border. The army will focus on the Lebanon and Syria fronts, where Iran concentrates most of its military power.
However, the exercise will also include scenarios simulating a direct clash with Iran.
The IDF said that the drill will be based on the gravest war scenarios and simulate a broad assault deep in enemy territory, including Special Forces operations. The army will also practice the transition from routine to emergency and urban warfare, the statement added.
The IDF intends to hold large brigade-level maneuvers and to integrate ground and air operations during the drill. Military planners are counting on a successful COVID-19 vaccination drive to eliminate any health concerns.
Iran's forces go into hiding
The IDF allegedly carried out a major airstrike in eastern Syria last week to destroy pro-Iranian militia strongholds. Tehran's massive military buildup in the area is turning it into a base of operations for a future war against Israel.
After the January 13 bombing, Iranian forces moved most of their heavy weapons and fighters to residential areas and tunnels for fear of more Israeli assaults in the near future, the Al-Monitor website reported.
The Institute for National Security Studies recently published detailed war scenarios for the next conflict between Israel and the Iran axis. A clash in Lebanon or Syria could quickly escalate into a major regional flareup on multiple fronts, the analysis said.
As tensions with Iran and its regional proxies continue to mount, Israel faces a growing risk of war in 2021. The IDF already carried out a major drill to prepare for conflict in 2020, but the upcoming exercise is expected to be larger and more intensive.