Syrian sources say IDF jets attack arms depots and headquarters of pro-Iran militias; airstrikes launched from Lebanese territory.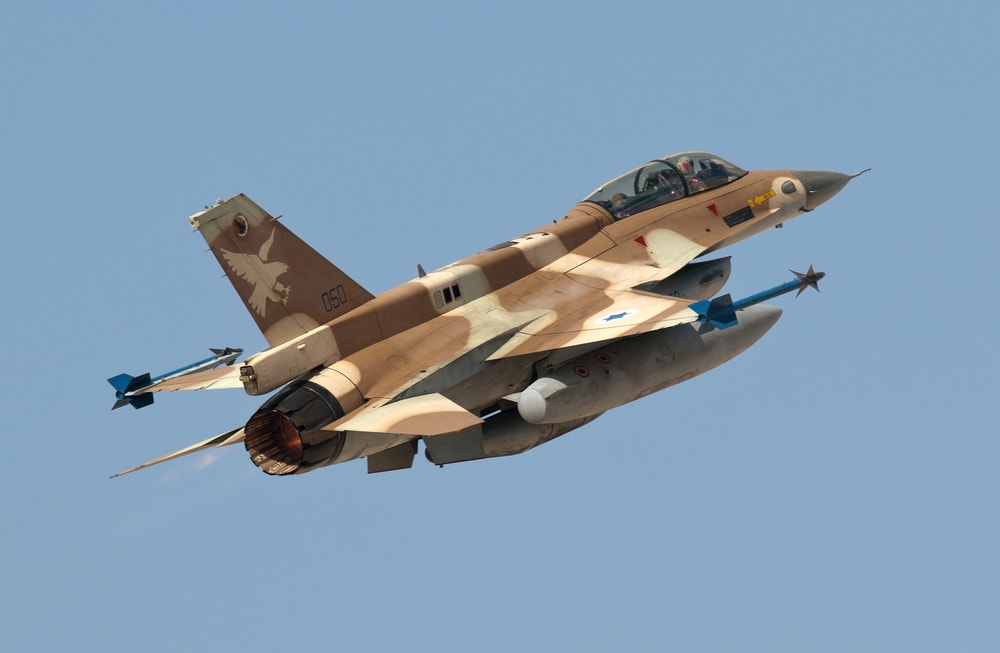 Syria says that Israeli fighter jets fired missiles at several targets near the town of Masyaf early Friday. The area houses a military industrial center, including missile factories and precision-missile labs.
Local sources said that the IDF bombed weapons depots and headquarters of pro-Iranian militias in the region. Images from the scene suggest a wide-ranging assault on infrastructure and not just surgical strikes on limited sites, the IntelliTimes blog said.
The attack was launched from Lebanese territory and the missiles were fired from the shoreline. Earlier, residents in Beirut reported unusually heavy Air Force traffic. Locals initially feared a possible attack in Lebanon, where Israeli aircraft have been flying intensely in recent weeks.
Unconfirmed reports say that there were casualties in the attack, but it was unknown whether these were Syrians or foreigners. Local sources said that ambulances rushed to the scene shortly after the strike.
Israel on high alert
The latest airstrikes follow strong remarks by PM Netanyahu, who warned that Israel is determined to stop Iran's military buildup in Syria. Earlier, IDF Chief Kochavi vowed to respond forcefully to any attacks on Israel, with regional tensions again high ahead of the first anniversary of Qasem Soleimani's assassination.
The IDF is particularly concerned about efforts to deploy precision-guided missiles in countries bordering Israel. Officials have warned repeatedly that Israel will not allow such advanced weapons to threaten its population centers and military bases.
The military remains on high alert for attacks in the coming weeks by Iran or its regional proxies. Intelligence officials are bracing for plans to hit both Israeli and US targets in the Middle East. Israel also boosted security around diplomatic missions abroad and issued warning about a heightened risk of attack on Israelis and Jews overseas.