PM Netanyahu cancels campaign event in southern Israel town after Islamic Jihad video threatens to fire rockets at venue.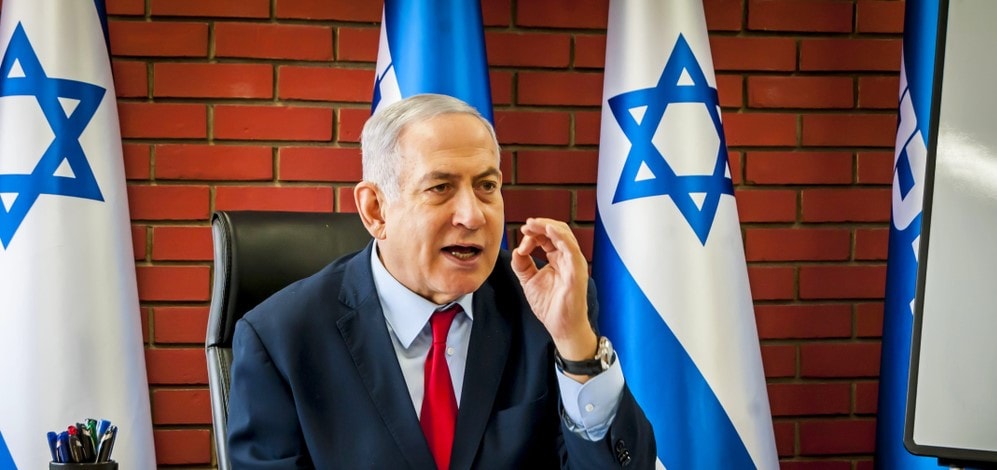 Islamic Jihad threatened to target Prime Minister Benjamin Netanyahu at a campaign event Monday night, prompting him to cancel his appearance. The threatening message was posted shortly before the PM was scheduled to head to the southern city of Ashkelon, N12 News reported.
The Islamic Jihad video showed terrorists preparing to fire rockets at Israel. The group also included footage of Netanyahu taking shelter at a 2019 campaign event in the southern town of Ashdod after rockets were launched from Gaza, with the caption "You forgot" in Hebrew.
Netanyahu cancelled his planned visit to Ashkelon at the last moment, the N12 report said. He later appeared at the rally via video and said he could not attend in person for unspecified reasons. There was no word on whether security officials advised the PM to avoid the venue following the threat.
Islamic Jihad is not known to possess precision-guided rockets, so its ability to target a specific site with a pinpoint strike is limited. However, Netanyahu may have feared that the group could fire at Ashkelon randomly to disrupt the rally and trigger panic in the city.
Notably, Islamic Jihad recently threatened to take action against Israel following the death of three Gaza fishermen in an explosion. Although Israel denied any connection to the incident, an investigation by Hamas claimed that the blast was caused by an IDF drone packed with explosives.