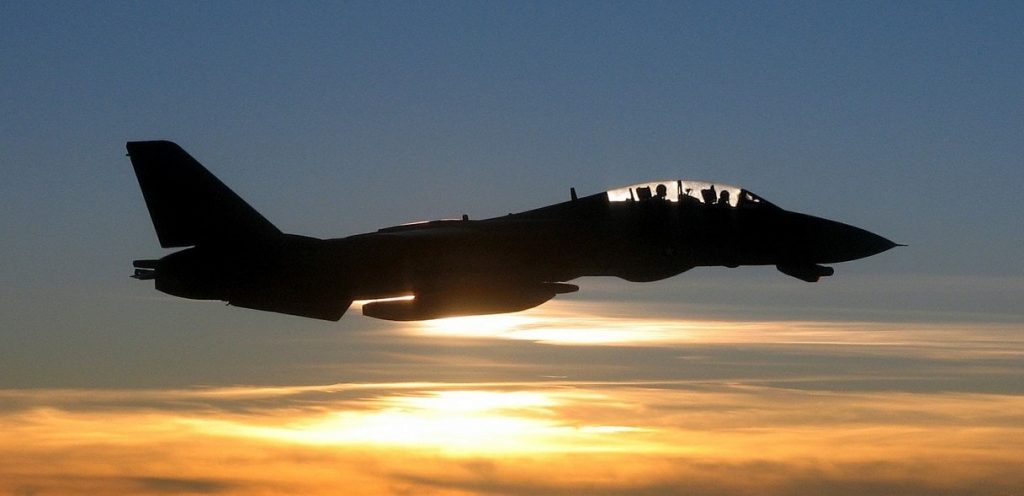 Terrorists in Gaza fired three rockets at southern Israel Saturday night. The Iron Dome missile defense system intercepted all three as local residents rushed to take cover in bomb shelters.
Two people sustained light wounds after tripping on the way to shelters, news website Ynet reported. Medics treated the wounded at the scene, the report said.
The IDF mobilized fighter jets and helicopter gunships to bomb Hamas targets in Gaza in response to the attack. The army said that it struck a Hamas base and a military position used by the group's naval forces.
"The Hamas terror organization is responsible for what goes on in Gaza and will bear the consequences of actions against Israeli citizens," the IDF said. However, military officials believe that other Gaza factions carried out the latest attack, Channel 13 reported.
A Hamas spokesman condemned the Israeli strikes and called them a "dangerous escalation." He said that Israel would bear the consequences of its "stupid policy, which will come back to haunt it."
MK Shaked Calls for Major Gaza Op
Newly appointed Defense Minister Naftali Bennett recently said that Israel will offer tougher responses to rocket attacks from now on. It remains to be seen whether he will deliver on this pledge.
Meanwhile, MK Ayelet Shaked told IDF Radio that Israel must launch a major military operation in Gaza to put an end to ongoing rocket attacks. "We cannot accept a situation where Israeli citizens live under a missile threat," she said. "We must put an end to it."
Notably, southern residents are upset about the weak government response to continued attacks. A local council head, Ofir Libstein, told IDF Radio that southern officials have not met with Prime Minister Netanyahu for months. "We are coping with this war of attrition alone," he said.
The Netanyahu government adopted a policy of restraint as it continues to pursue a long-term truce with Hamas. The talks are reportedly advancing, but Hamas faces harsh domestic criticism for engaging in dialogue with Israel.