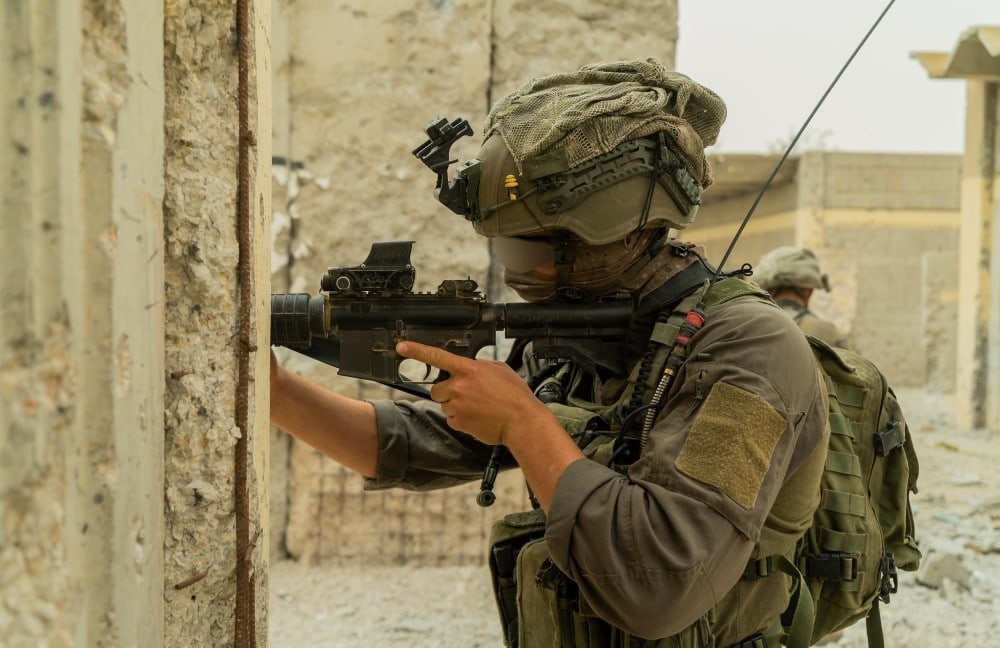 Diverse teams of IDF forces tested their firepower last week in a drill simulating a battle in Lebanese territory. To create a real-life experience, the army built a model of a southern Lebanon village at an undisclosed location on the Golan Heights, Israel Defense reported.
Notably, Israel has been using a range of intelligence-gathering tools to collect information on sites and areas in Lebanon. Such details are used to create an authentic environment for soldiers preparing for warfare against Hezbollah.
The military deployed a wide range of troops in the combat session, including tanks, artillery, engineering units and aircraft. The forces focused on operations to spot, strike and eliminate enemy fighters.
During the drill, the units used an advanced system for detecting and destroying targets, the report said.
The new technology allows intelligence officers and Air Force planes to identify enemy assets and relay the data to tanks on the ground within seconds. The tank crew can see the information on a computer screen and fire immediately.
Attack helicopters mobilized
The simulated raid included massive artillery, mortar and tank fire, followed by operations by combined forces, the report said. As part of the mission, engineering squads identified and removed obstacles, while attack helicopters and unmanned aircraft were mobilized to collect intelligence and strike.
The forces used heavy firepower for about an hour, putting their full capabilities on display, Israel Defense said. A senior officer noted that the troops used live fire and that tanks and gunships carried out actual strikes.
Notably, IDF attack helicopters have been training intensively for strike operations as of late. In May, an Apache squadron engaged in several combat drills simulating attacks in Lebanon and Gaza.
Last year, the IDF unveiled a unique combat training compound near the northern border that replicates Lebanon's landscape. The army uses the innovative site to train forces for high-risk missions against Hezbollah.