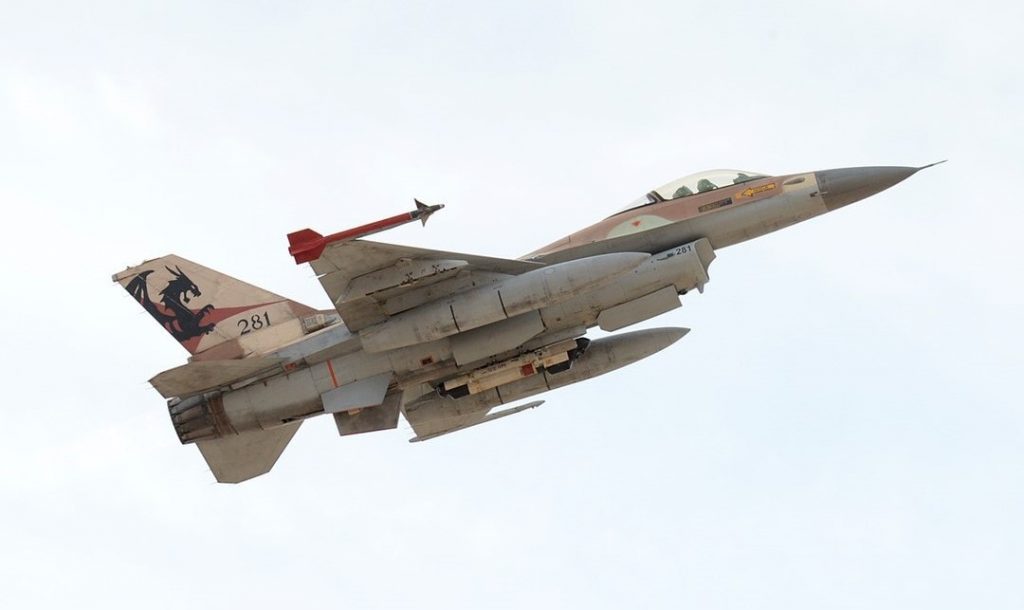 Israeli fighter jets allegedly carried out wide-ranging airstrikes on multiple targets in Syria early Thursday. At least 12 members of pro-Iranian militias were killed in the broad assault, according to unconfirmed Arab reports. The IDF did not offer any comment.
The heavy bombing killed both Syrians and foreigners, according to the Syrian Observatory for Human Rights. The IDF reportedly struck several targets, including a research center for unconventional weapons and the Al-Mazzah military airport.
Meanwhile, a Syrian military official said that fighter jets flying in Lebanese and Golan Heights airspace carried out the attack in two waves. The jets bombed targets across southern Syria, the source told the official SANA news agency.
According to other unconfirmed reports, the assault targeted weapons depots as well as anti-aircraft missile batteries. It was also reported that a fire broke out in at least one location following the attack.
Earlier, the Syrian Army said that it activated its air defenses, and claimed that it shot down the incoming missiles. However, later reports suggest that most missiles hit their targets and caused extensive damage. Syrian media published photos purporting to show the aftermath of the attack at some sites.
Mysterious Cargo Plane From Iran
On Wednesday, a cargo plane belonging to Iran's Revolutionary Guard Corps was spotted returning from Damascus to Tehran, news website Ynet reported. The plane maintained radio silence throughout the flight in an apparent effort to avoid detection, the report said.
It remains unclear whether the aircraft delivered any arms shipments, or if the reported attack was related to this flight.
The latest bombing marks the first major assault in Syria in some time. Previously, Russian officials warned that Israel should cease its operations in Syrian territory. The Iranian regime also threatened Israel over the ongoing strikes and vowed to retaliate forcefully for any attacks.