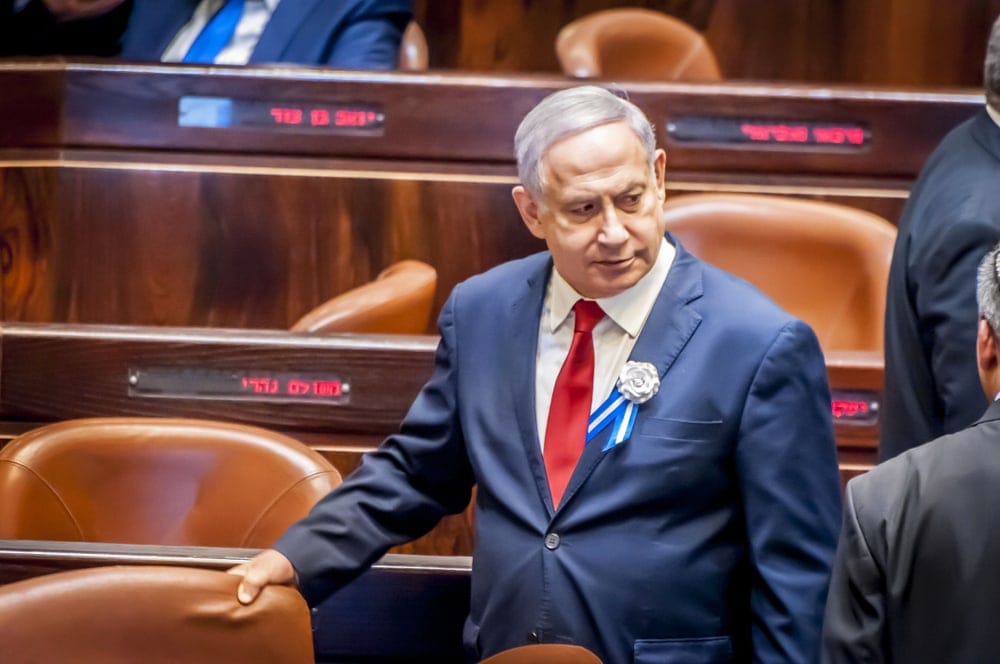 Love him or hate him, Benjamin Netanyahu has been the face of Likud for more than a decade. During this time, the prime minister led Israel's ruling party to some stunning electoral achievements. Will Likud be the same without him?
Netanyahu currently faces a grave challenge to his continued rule. On top of the corruption charges against him, he has failed twice in a row to form a new government. Later this month, he will face off against prominent Likud MK Gideon Sa'ar in the party's leadership primaries.
Even if Netanyahu wins, and there is no guarantee that he will, his political standing is tenuous. A failure to again form a coalition after the March 2020 election will likely terminate his political career.
The polls are already considering the possibility of a Netanyahu departure. Most of them indicate that Likud will do reasonably well even under Sa'ar's leadership. Moreover, the right-wing bloc will likely grow if Netanyahu steps down, the surveys show.
However, polls only purport to offer a snapshot of the present reality at the time they are taken. If Netanyahu quits, the shock waves will likely unsettle Israel's political establishment, and very possibly Likud as well. Without him, the party will probably weaken, and could potentially fall apart.
Netanyahu's Charisma Unmatched
First, there is the issue of Netanyahu's charisma and stature. The prime minister is revered by many voters, and boasts a commanding presence. Sa'ar, despite a track record of political success, cannot match Netanyahu's appeal.
Then there is Netanyahu's legendary ability to pull in voters from across the right-wing spectrum. He famously cannibalized the other rightist parties in previous election rounds with his brilliant campaigning. Sa'ar, or anyone else who replaces Netanyahu, will have trouble doing the same.
While Sa'ar excels at building political contacts, he is not particularly charismatic. He also lacks Netanyahu's impressive defense and diplomatic credentials.
Sa'ar may be doing well in the polls for now, but an extended campaign under the media's constant glare could hurt him considerably.
Will Internal Battles Splinter Likud?
Finally, there is the issue of Likud's internal dynamics in the post-Netanyahu era. There is plenty of bad blood in the party, coupled with competing interests and aspirations. This will put a huge strain on Likud to maintain the kind of unity it enjoyed under the dominant Netanyahu.
Journalist Efraim Ganor foresees big trouble for Likud in deciding on Netanyahu's successor. "It will be a difficult and bitter struggle, which will create blocs and camps that will splinter Likud," Ganor wrote in daily newspaper Maariv.
The power struggle to succeed Netanyahu could fundamentally change not only Likud, but also Israel's political map, Ganor said. He warned that the party could ultimately split, as happened in 2005 when then-Prime Minister Ariel Sharom left Likud and formed Kadima.
One way or another, "Likud without Netanyahu will not be the same Likud," Ganor concluded. It remains to be seen whether Sa'ar, or another candidate, can replicate Netanyahu's political success when the time comes to replace him.