President Erdogan meets radical Palestinian preacher as Turkey continues to expand its relationship with anti-Israel forces.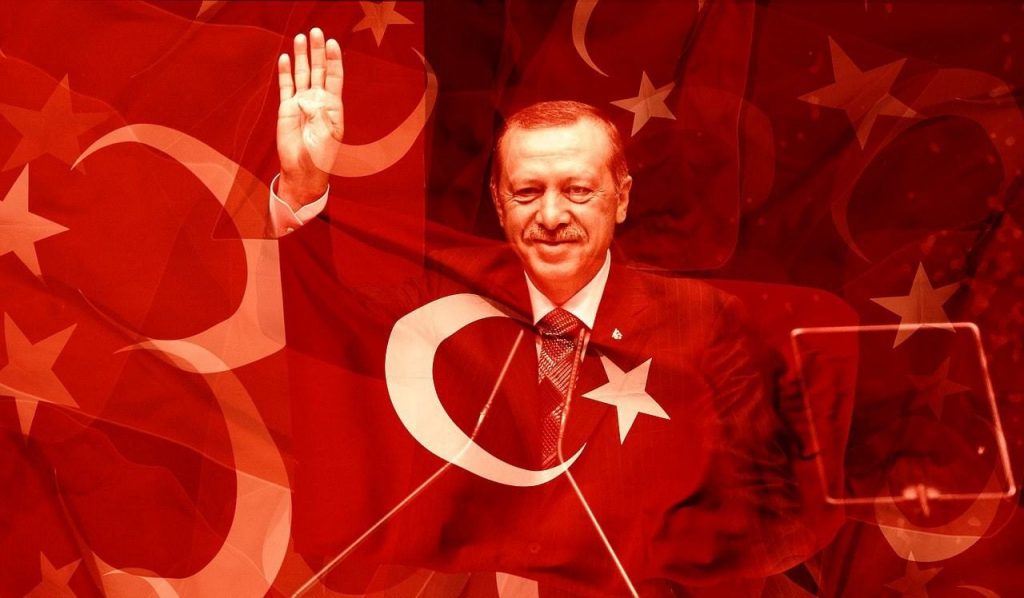 Radical Palestinian preacher Ekrima Sabri met with Turkish leader Recep Tayyip Erdogan this week at the Presidential Complex. Sabri is known for his strong anti-Israel views and support for terrorism.
During the meeting, Erdogan said that Turkey's role was to end the "oppression" of the Palestinian people. The session highlighted the Turkish president's increasingly warm ties with Palestinian extremists.
During his visit to Turkey, Sabri slammed Israeli policies on Temple Mount. In an interview with the state-run Anadolu news agency he accused "Jewish extremists" of promoting a false narrative about Jerusalem.
Sabri, the former Grand Mufti of Jerusalem, has a track record of support for suicide bombers and violence against Jews on Temple Mount. The Israel Police banned him from the holy site earlier this year for incitement.
Recently, Sabri was involved in leading Muslim protests against France, and called for a "day of rage" over perceived insults to Prophet Muhammad.
Tensions in Jerusalem
Right-wing activist Nadav Segal told Israel Hayom daily that Erdogan's meeting with Sabri highlights Turkey's drive to expand its influence in Jerusalem. Ankara has been working for some time to build ties with radical forces in the city and promote a harsh anti-Israel doctrine.
Turkey also maintains a strong relationship with Hamas and offers the Gaza terror group diplomatic and material support. A recent study warned that the next military clash in Gaza could spark an Israeli-Turkish confrontation.
Addressing Turkey's hostility, Intelligence Minister Eli Cohen last month called for an Israeli review of ties with Ankara.
However, according to a recent report Erdogan is now interested in repairing relations with Israel. The Turkish president is concerned about the expected policies of the Biden Administration and hopes to use Israel to improve his standing in Washington.