Turkey's intelligence chief meets Hamas leader, senior terrorists get Turkish passports; Gaza-based terror group now better positioned to target Israelis worldwide, Mossad closely monitors growing threat.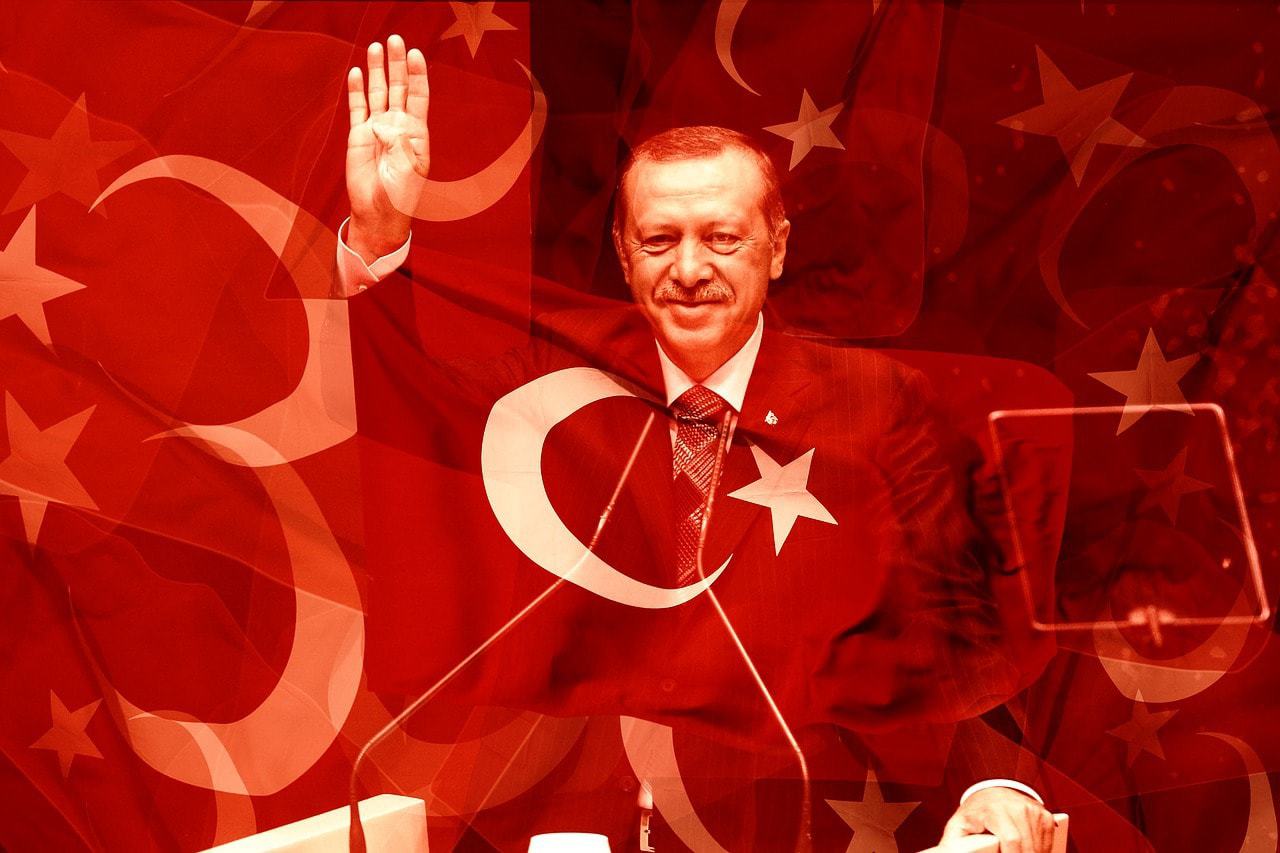 On Saturday, Turkish President Recep Tayyip Erdogan hosted a Hamas delegation that included some of the terror group's chief planners. Among them was Saleh al-Arouri, a wanted terrorist intimately involved in designing Hamas operations.
Hamas later praised the session, saying it briefed the Turkish leader on various political issues. However, behind the scenes the sides likely discussed more sinister plans.
Notably, Erdogan also met Hamas leader Ismail Haniyeh, in a session attended by Hakan Fidan, Turkey's intelligence chief. The presence of Fidan, known as a strong Hamas supporter, suggests that the meeting addressed sensitive matters pertaining to anti-Israel activities.
Israel's intelligence agencies, headed by Mossad, are closely monitoring the situation.
Turkey's Gift to Hamas: Passports
The meetings followed a report that Ankara granted Turkish citizenship to senior Hamas members. These operatives can now use Turkish passports to travel more freely and advance terror plots worldwide.
According to the report by British newspaper The Telegraph, some of the Hamas terrorists already use Turkish aliases. Notably, this could make it even harder to trace them and monitor their activities.
Follow Israel Radar:
An unnamed source told the paper that the terrorists in question are senior figures involved in fund-raising and directing terror operations.
In 2019, Turkey denied allegations that Hamas terrorists were planning attacks on Israelis from Turkish territory. However, such denials ring increasingly hollow in light of the latest developments.
Mossad Warns of Turkish Threat
The closer relationship between Turkey and Hamas is raising grave concerns in Israel. Ankara has been supportive of the group for years, but is now taking steps to enhance its operational capacity. For a non-state entity like Hamas, such support marks a significant upgrade in capabilities and potential reach .
By now, Israeli intelligence officials see Ankara's anti-Israel activities as a major strategic problem. Moreover, Mossad believes that Turkey may pose a greater strategic threat than Iran, the UK-based The Times revealed in a recent report. Earlier this year, the IDF warned that Turkey poses a challenge for Israel's security.
In this context, there has been growing focus on the Turkish Navy's aggressive posture, which jeopardizes vital Israeli energy interests in the Eastern Mediterranean. However, Turkey's collaboration with Hamas could now pose a more immediate threat to Israelis and Jews across the globe.