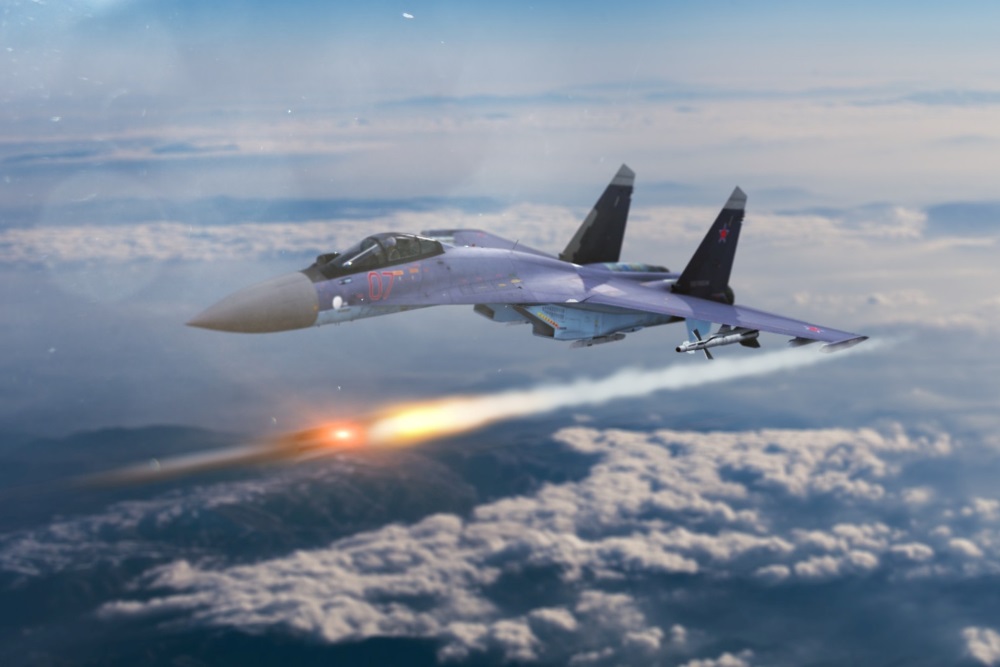 Russia will soon supply Iran with modern fighter jets, according to Western intelligence sources. Moscow intends to provide a squadron of 24 Sukhoi Su-35 jets, N12 News reports.
Earlier information indicated that a deal was in the works, but the supply of the aircraft now appears to be imminent. Iranian pilots have been reportedly training on the Russian jets since last year.
The Su-35 is one of the most advanced warplanes in Russia's arsenal. However, analysts say that the plane has limited capabilities compared to US and other Western jets and is overhyped.
Israel's F-35i and F-16 jets will likely defeat Iran's new squadron in combat if major fighting erupts. Israeli pilots regularly practice dogfights even though such air battles have become rare. The Air Force believes that this training remains relevant and enables pilots to develop vital skills.
Israel vs. Iranian drones
Moscow also intends to deliver air defense systems in return for Iran's military aid in Ukraine, N12 said. So far, the Iranians transferred 1,700 drones to Russia for use against the Ukrainians.  
Israel has been closely monitoring the situation and is supplying Ukraine with intelligence on Iran's UAVs via NATO. Israeli officials are hoping that the United States will be outraged by the latest news and will bomb Iranian drone factories.
Separately, Israel engages in military action to sabotage Iranian UAV production in Syria. The Israeli Air Force bombed a Hezbollah drone facility at a Syrian military base last week, according to Arab reports.
Notably, Israeli defense officials view Tehran's UAV industry as a significant threat and are prioritizing the fight against Iran's drone army.