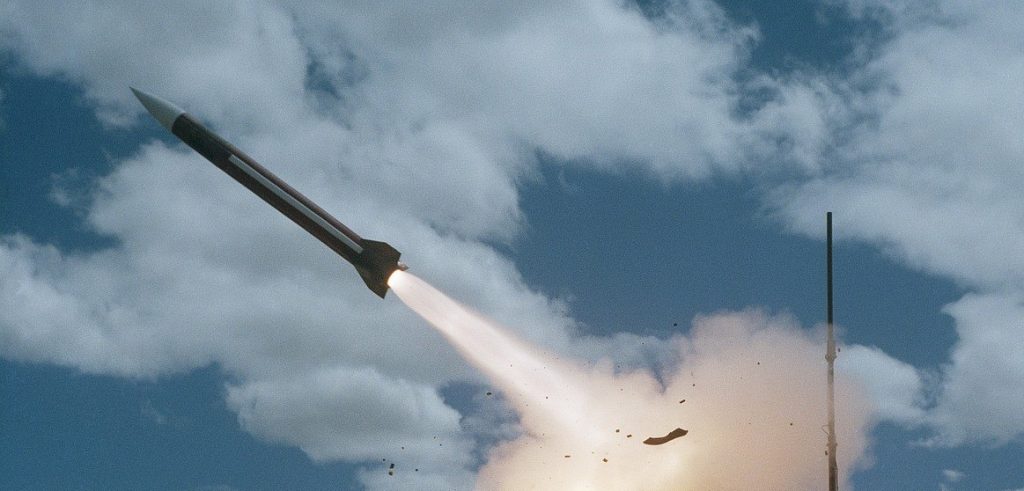 Terrorists in the Gaza Strip fired a rocket at the southern town of Ashkelon Wednesday evening. The attack took place while Prime Minister Benjamin Netanyahu was in the area for a political event.
The IDF activated air raid sirens in and around Ashkelon while Netanyahu was speaking at a rally in the city ahead of Thursday's Likud leadership vote. The prime minister's security team escorted him off stage and rushed him to a bomb shelter to ensure his safety.
The IDF said that the Iron Dome anti-missile system intercepted the rocket. There were no reports of injuries or damages in the attack. According to unconfirmed reports, terrorists fired the rocket from an Islamic Jihad stronghold in Gaza.
Netanyahu Threatens Terrorists
This was the second time in recent months that rocket fire interrupted a Netanyahu speech. The previous attack was reportedly one of the reasons that prompted the PM to order the assassination of Islamic Jihad commander Baha Abu al-Ata.
Netanyahu referred to this episode Wednesday evening when he returned to the stage after the latest rocket attack. "The person who fired last time is no longer with us," the PM told the audience. "Whoever fired this time should pack their bags."
Netanyahu has been making numerous public appearances in recent days as part of his Likud primaries campaign. Some of the events may have been advertised online, possibly alerting terror groups to the opportunity to target the PM.
Gantz Criticizes Gaza Policy
Netanyahu's chief rival, Blue and White Chairman Benny Gantz, condemned the government over the fragile security situation. Israel's citizens are "at the mercy of terrorists, and the prime minister cannot tour parts of his own country," Gantz tweeted shortly after the incident.
"We will replace the government, change the policy, and restore deterrence and peace to the south," he wrote.
Gaza terrorists have been firing rockets intermittently in recent weeks, as Israel and Hamas try to arrange a long-term ceasefire. IDF officials are optimistic about reaching a truce, but expect more attacks for the time being.