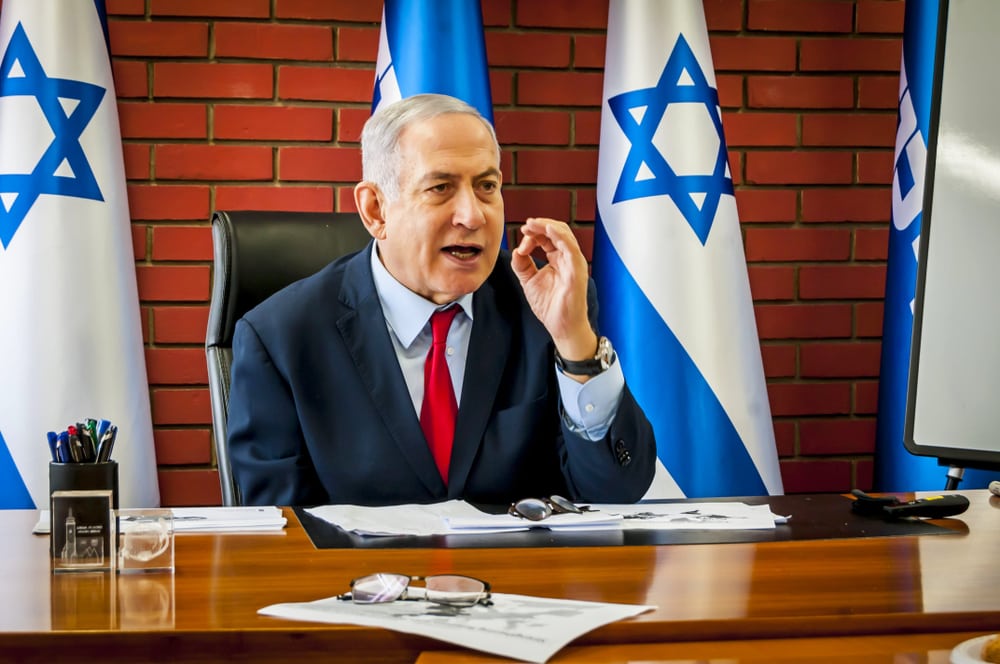 Benjamin Netanyahu is known as a tireless and brilliant political campaigner. The prime minister is particularly noted for mastering the use of social media to attract voters. But ahead of the March 2020 election, the PM is working on a new strategy.
Conversations with Netanyahu's campaigners suggest that social media efforts were less effective in the last election. As a result, the PM intends to go back to the basics in an effort to achieve a convincing victory in 2020.
Netanyahu is rediscovering the power of campaigning in the field, political commentator Amit Segal says. This follows years of focusing on social media and drying up budgets for field activists, Segal wrote in daily newspaper Yediot Aharonot.
Netanyahu is now testing this approach in campaigning ahead of the upcoming Likud leadership vote, Segal said. If the PM wins, he will adopt the same strategy in the national election.
Daily rallies nationwide
A campaign staffer says that Netanyahu will no longer spend long hours on live Facebook feeds to a remote audience. The online blitz worked well in the April election but not in September, he said.
"Netanyahu will still have a presence online, but this will not be the essence," the unnamed source told daily newspaper Maariv. "The main effort will see him campaigning all over the country."
Notably, Netanyahu's strategists are counting on the PM's boundless energies as they work to arrange an intense schedule of events. In previous campaigns, the media made special note of Netanyahu's ability to work for long hours with few breaks.
Campaign officials believes that Netanyahu's personal presence at meetings and rallies will excite and energize many supporters.
Voters want "the real Netanyahu whom they can see physically, not through a screen," the unnamed campaign staffer said. Daily appearances at rallies across the country will have a "huge effect," he predicted.
Memories of the 1980s
In recent weeks, Netanyahu made numerous public appearances nationwide ahead of the Likud primaries. On Tuesday, his aides scheduled five different rallies in central and southern Israel.
Netanyahu's new strategy combines intimate meetings at the homes of party activists with events at larger venues. A Likud activist told Yediot Aharonot that the current efforts remind him of 1980s campaigns that featured wide canvassing efforts to get voters out.
Now, Netanyahu's strategists believe that an intensive field campaign will allow him to beat the polls and secure a stunning win. However, the PM's desire to personally reconnect with voters will create some security challenges.
Notably, Netanyahu is one of the most closely protected world leaders and is constantly surrounded by armed bodyguards. His security chiefs will now have to devise a plan to keep him safe, while enabling him to engage with his followers.