Number of Iranian ships targeted by IDF much higher than previously reported; covert activity by Israel's naval commando unit rises dramatically.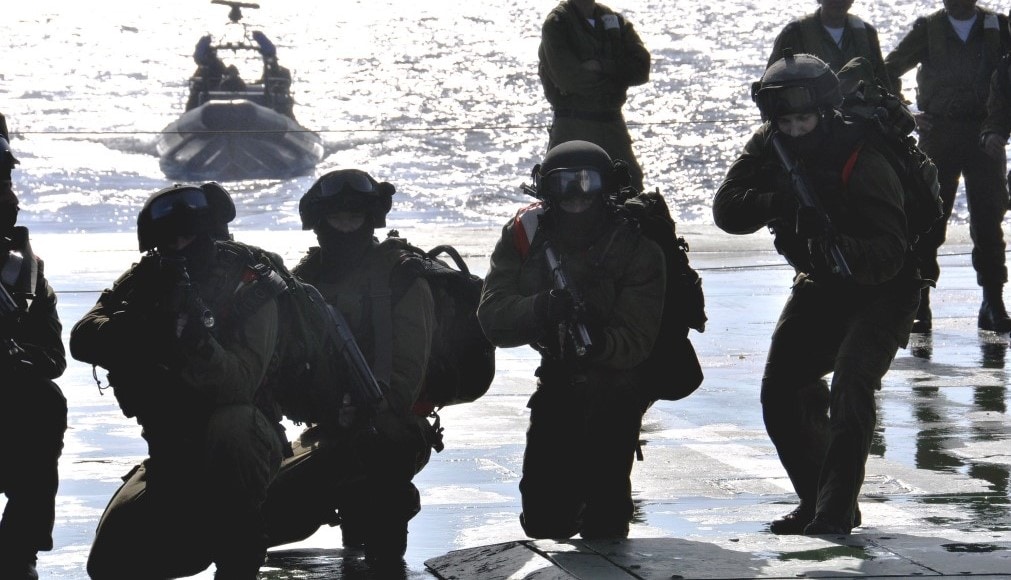 IDF naval forces have been very active in launching secret operations across the Middle East, Israeli media outlets revealed Friday. The Navy now plays a leading role in Israel's secret war against Iran and other hostile forces.
The IDF struck dozens of Iranian oil tankers in recent years, Haaretz daily said, noting that a recent US report about attacks on 12 ships only revealed part of the story. Iran suffered billions of dollars in damages due to the sabotage campaign, Haaretz military reporter Amos Harel estimated.
Israeli forces targeted the Iranian vessels across a wide geographical area along their routes, Haaretz said. Some ships were hit in the Red Sea while others were attacked near Syria's shores, north of Israel's territorial waters. In some cases, Iran's ships sustained irreversible damage, Harel said.
Most of the Navy's operational activity in the past year was carried out in the Mediterranean, Maariv daily reported. However, one-third of naval operations took place in the Red Sea including remote locations far from Israel's shores, Maariv's military affairs journalist Tal Lev-Ram said without elaborating.
Steep rise in commando ops
The IDF's elite naval commando unit, Shayetet 13, boosted its covert actions dramatically in recent years, Maariv revealed. Operational activity expanded by a whopping 61 percent in 2020, after sizeable but smaller increases in 2019 and 2018.
The Navy also played a prominent role in launching secret ops in the Gaza theater, Lev-Ram said. Tensions on Gaza's naval front have recently increased after the IDF destroyed a suspicious boat. In a separate incident, three Palestinian fishermen were killed in a blast that Hamas blamed on Israel.
Some of the Navy's efforts in recent years also focused on blocking efforts to advance Hezbollah's precision-missile project, the Maariv report said. Notably, the IDF chief is currently in Europe to share sensitive intelligence on the Iranian and Hezbollah threats with local leaders.