IDF says Navy ship neutralized unspecified "potential threat" after firing at Palestinian boat off the Gaza shoreline.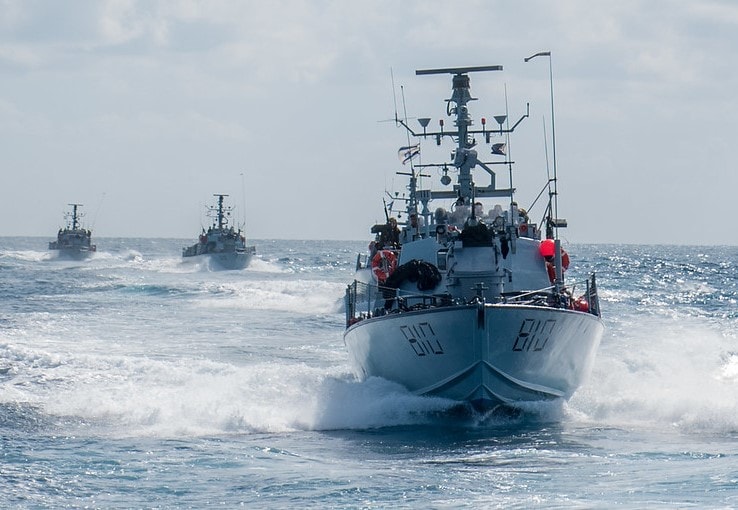 An IDF warship sailing near Gaza spotted a suspicious boat and destroyed it Monday morning. Sources in Gaza reported that the Navy ship fired two shells at the Palestinian vessel.
The army issued a statement saying that it identified and thwarted a "potential threat." The unusual statement did not specify the nature of the threat or the actions taken by the Navy ship to neutralize it.
However, N12 News reported that the soldiers onboard the ship believed that the threat was "serious."
Intelligence blog Intelli Times said that potential naval threats from Gaza include a terrorist infiltration by divers, planting of sea mines, and attacks using suicide boats.
Last year, the IDF installed an advanced artillery gun near the Gaza shore to prevent infiltration into Israel. The cannon is equipped with a state-of-the-art radar to ensure pinpoint accuracy. This was just one of several steps taken by the army to boost defenses around Gaza.