Next Gaza war will likely be very different than previous one, as IDF unveils three game-changing moves.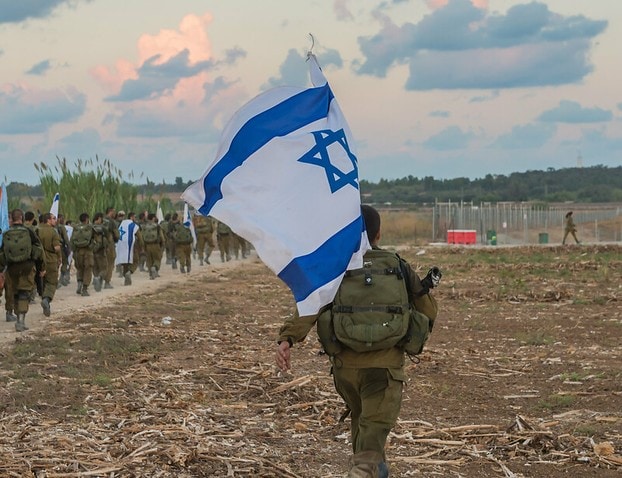 The IDF sees a heightened risk of conflict erupting in Gaza in October. The next round of fighting will be "very violent," military reporter Amir Bohbot wrote. Hamas continues to boost its military force, and by now has a sizeable rocket arsenal.
However, the next Gaza war will likely be very different than the previous one, as the IDF has three aces up its sleeve. These new tricks could change the military equation, giving Israel a decisive edge on the battlefield.
Israel's new Gaza barrier
The Israel-Gaza border now features a state-of-the-art barrier, above and below the ground. This three-year engineering project is nearly complete, Channel 13 reported last week.
The barrier includes a large fence with sophisticated detection and warning systems. A massive underground wall fitted with advanced technologies is also in place, as well as another obstacle that extends into the sea.
While full details of the defenses installed on the border remain classified, the barrier's strategic significance is clear. Elite Hamas units infiltrated into Israel via tunnels and killed Israeli soldiers in the past, but this will become much harder in the next Gaza war.
Artillery gun on the beach
The IDF this month installed a Typhoon naval gun on the shore near Gaza's northern border, N12 News reported. This powerful cannon will add another layer of defense in preventing infiltration from the sea.
The artillery gun, manufactured by Israel's defense industries, comes with an advanced radar and optical detection system. This will enable the army to spot infiltrators even in complete darkness and ensure pinpoint accuracy when firing.
Hamas, which invests heavily in its naval commando unit, will now be facing another new obstacle. The naval commandos may be the group's best fighting force, but gaining entry into Israel will prove more difficult than ever before.
New Gaza war room
The IDF in recent months built a large war room at a secret underground location to coordinate intelligence missions. The division in charge of the Gaza sector at the compound is already operational, Ynet reported.
The army relocated over 350 soldiers from top intelligence units to the new war room. IDF Chief Aviv Kochavi designated the detection of Hamas rocket sites as a top priority, the report said. As part of this effort, experts from SIGNIT Unit 8200 collaborate with the IDF's geo-intelligence Unit 9900.
Notably, Hamas and Islamic Jihad upgraded their rockets in recent years. Their growing accuracy means that the Iron Dome defense system now has to intercept more attacks on populated areas. However, Gaza terror groups may discover that the IDF's detection rate and capacity to destroy rocket caches and launch sites has also improved dramatically.