At least 12 Iranian vessels carrying oil and weapons to Syria targeted by Israeli forces in recent years, US report reveals.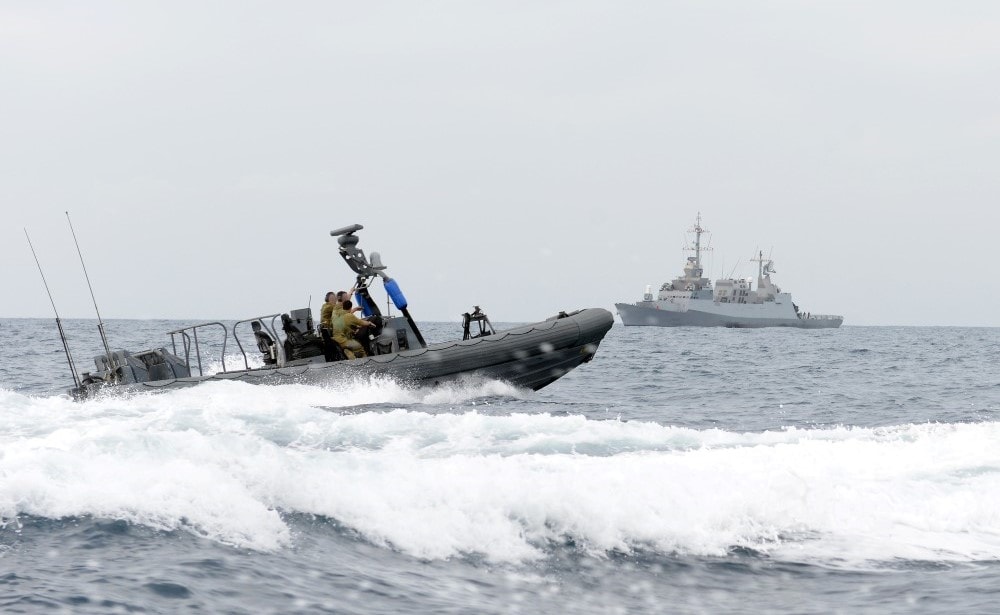 Israel secretly sabotaged at least 12 Iranian ships heading to Syria in recent years, the Wall Street Journal reports. The IDF mostly attacked vessels carrying oil in an effort to disrupt funding for extremist activities in the Middle East, the report said.
In some cases, sea mines were used to hit the ships, the newspaper reported. This suggests that the IDF's elite naval commando unit, Shayetet 13, was deployed far beyond Israel's borders to conduct the operations. Israel also targeted vessels transporting weapons into the region, US officials told the paper.
Both the IDF and PM Netanyahu's office declined comment. Iranian UN officials also refused to address questions on the subject.
Growing tensions at sea
Previously, defense officials hinted that Israel was carrying out military operations under the radar against the Iran axis. However, the systematic naval campaign against Iranian ships was not revealed until now.
Notably, Israel-Iran tensions at sea have been growing in recent weeks, after an Israeli-owned cargo ship was targeted near the Gulf of Oman. Officials in Jerusalem said that Iranian forces attached mines to the vessel, and warned that Israel will retaliate for the attack.
Defense officials are also concerned that Iran plans to hit Israeli ships sailing in the Red Sea. Due to the importance of maritime shipping to Israel's economy, further attacks at sea will likely trigger a strong response from the IDF or other security agencies.