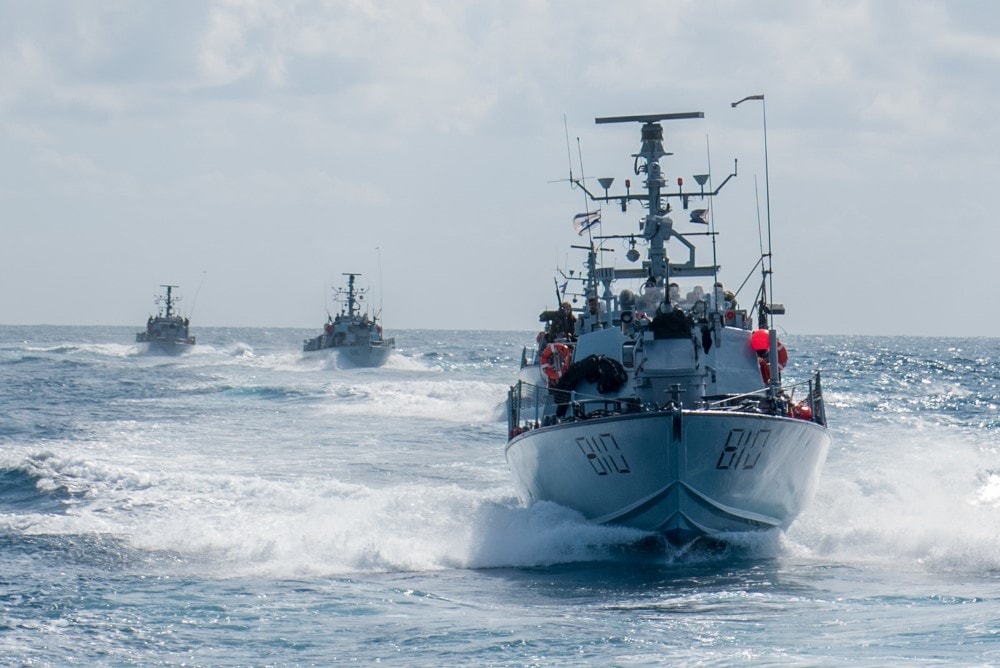 The Israeli Navy plans a large assault on Hezbollah in the early stages of the next Lebanon war, departing Navy chief Eli Sharvit says.
In parallel to the initial attack, Israel will shut down its main ports to deprive Hezbollah of potential targets, he told Yediot Aharonot daily. The seaports will reopen once Hezbollah's ability to strike is significantly degraded, he said.
In recent years, the IDF modified its naval doctrine to refocus on neutralizing threats on land via upgraded intelligence and new munitions, Sharvit added. The Navy set up its own strike center to create an independent capacity to detect and attack targets, he said.
Earlier this year, Navy and infantry forces held a large drill to prepare for a Hezbollah attack via sea and land routes.
In parallel, Hezbollah bolstered its naval arsenal and now has hundreds of anti-ship missiles, the outgoing commander warned. The group could target Israel's offshore gas rigs in the north, but Israeli protections are "very good," he said without elaborating.
However, Sharvit stressed that Hezbollah's high-precision missile project poses a much graver threat. Once the Navy's new Sa'ar 6 warships are fully operational, gas rig defenses will be even stronger, he said.
Notably, Hezbollah now has an arsenal of roughly 100 precision-guided rockets, a recent report said. An Israeli analyst warned that the group may accelerate the project with Iranian assistance while exploiting the crisis in Lebanon to advance its military buildup.