IDF holds large drill to simulate attack from Lebanon via sea and land; exercise based on intelligence info on Hezbollah, says senior officer.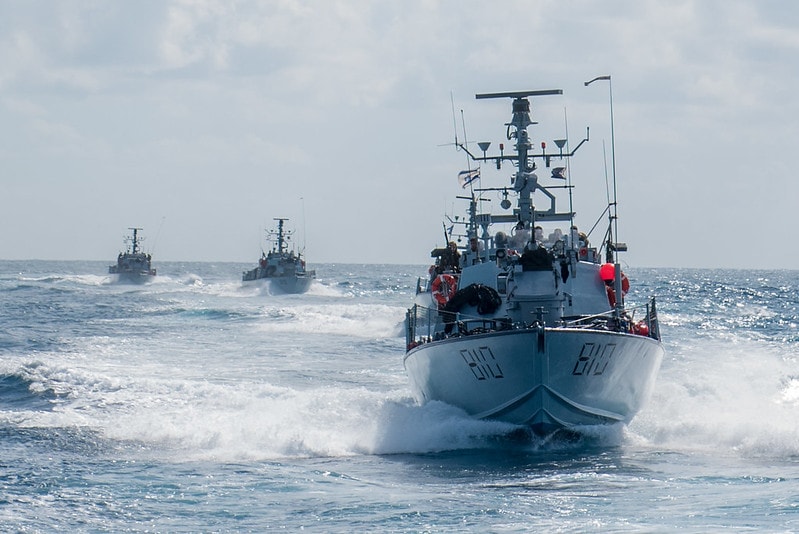 A large IDF exercise last week simulated a major attack from Lebanon via sea and land. The drill follows warnings that Hezbollah will likely carry out a significant attack on Israel in the coming days.
The surprise drill tested the readiness of forces to fend off a multi-pronged assault. The setup combined maritime infiltration by three enemy vessels, a terrorist cell striking on land, and an explosive device planted at the border.
During the exercise, Navy forces countered vessels deep at sea while infantry troops, including the elite Maglan unit, faced off against a red team simulating enemy fighters. The 215th artillery division was also mobilized to fire flares from the shoreline.
Growing threat at sea
The scenario was not randomly chosen and was based on intelligence information on Hezbollah, a senior officer said. He stressed that the nature of the Lebanon border requires the IDF to deploy and coordinate operations by diverse forces.
Israel is currently on alert for a Hezbollah attack, and more generally for a revenge operation by Iran, which is still reeling from the assassination of its top nuclear scientist. As part of the IDF's deployment, special attention is given to protecting high-value assets such as Israel's offshore gas rigs.
The army views the prospect of a Hezbollah assault from the sea as a serious threat given the group's growing focus on this front. Hezbollah significantly upgraded its naval forces in recent years and possesses a fleet of high-speed boats and a large arsenal of advanced land-to-sea missiles.