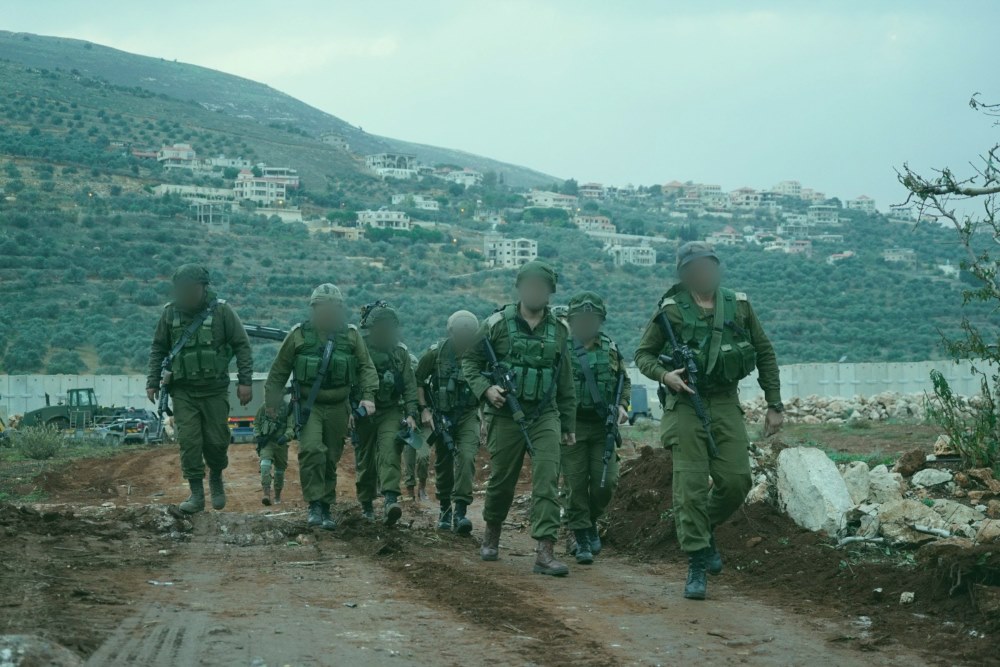 A new report by the IDF center for military studies presents detailed estimates about a full-scale war with Hezbollah in Lebanon. The analysis was drafted by Brigadier General Meir Finkel, head of research at the army's Dado Center.
The report says that an all-out war would see Israel mobilizing vast military resources to achieve a decisive outcome. The objective of this war would be to disable Hezbollah as a fighting force for 10 years or longer.
According to the assessment, the initial phase of the conflict will continue for about a month. This will enable Israeli ground forces to reach Hezbollah's heartland and destroy much of its terror infrastructure and military gear.
The IDF will then need several more weeks to clear areas from enemy forces and demolish remaining Hezbollah assets.
Israel's objective for total victory is to eliminate 3,000 Hezbollah fighters and wound 12,000, the report says. This would neutralize about half of the group's combat force, effectively destroying its capacity to fight.
The report notes that the IDF killed 650 to 800 Hezbollah fighters in the 2006 Lebanon War, which was a limited ground operation. Moreover, Israel significantly expanded its Hezbollah target bank and now has a list of thousands of sites for attack.
Destruction in Lebanon
The Israeli study estimates that between 1,000 to 2,000 Lebanese civilians will die during the conflict. The number could potentially rise to 5,000 if residents remain in combat zones despite IDF warnings.
Previously, Israeli leaders warned that the IDF will target Lebanon's strategic infrastructure during a war and devastate parts of the country.
The report projects a substantial portion of non-combatant casualties in Shiite villages where Hezbollah built extensive military facilities. The analysis estimates that in an average Shiite village, airstrikes would likely result in the destruction of dozens of structures.
Moreover, any Shiite village that is a site of Israeli ground operations would presumably be reduced to ruins, the study says.
IDF vs. Hezbollah
The IDF will deploy 100 battalions against Hezbollah in a full-scale war, the report says. These forces will face stiff resistance as they advance in Lebanese territory.
The report notes that Hezbollah can field skilled combat forces and built strong defensive lines to stop an Israeli invasion. The group invested in setting up fortified positions and equipped its fighters with advanced anti-tank weapons.
The study says that Hezbollah resembles the Syrian commandos who faced Israel in the 1982 Lebanon War rather than Palestinian terror groups like Hamas. These Syrian forces were well-equipped and fought effectively in mountainous and built-up areas, requiring the IDF to carry out repeated attacks to subdue them.
Hezbollah also has a diverse arsenal of rockets and missiles, including some precise weaponry. Rocket attacks on Israel's home front will likely continue until the final phases of the war, the report says.
According to previous indications, Hezbollah's war plans include missile attacks on Tel Aviv and large raids into Israeli territory. Israel is also concerned that Hezbollah may use chemical weapons to target soldiers and civilians.
Israeli death toll
The report estimates that the arrival of Israeli forces to active launch sites in Lebanon would likely lead to intensified rocket fire, as terror squads will aim to use their entire arsenal before the IDF neutralizes it.
Overall, the assessment suggests that about 200 to 250 Israeli civilians will die in the war. On the battlefield, the projected Israeli death toll is 600 to 800 soldiers, with the number rising to over 1,000 in a more extreme scenario.
On a final note, the report says that destroying Hezbollah's military infrastructures and taking out thousands of fighters would significantly impair the group's ability to recover. This could also lead to a fundamental shift in Hezbollah's strategic perceptions, potentially concluding that confronting Israel on the battlefield is futile.