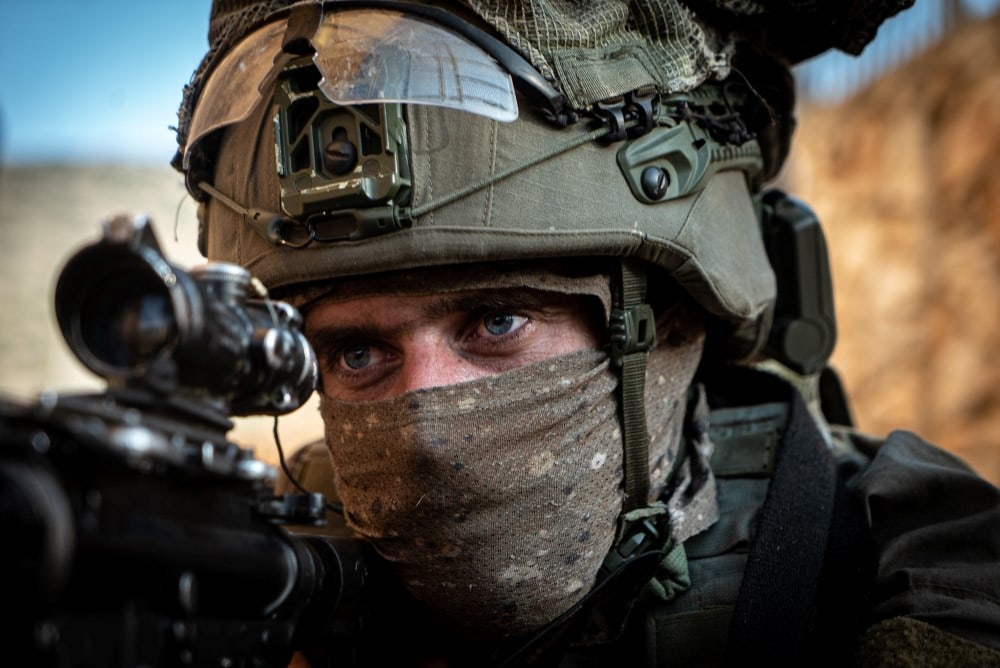 The IDF Commando Brigade practiced a deadly raid deep into Hezbollah territory and destruction of strategic sites. The three-day drill, held during stormy weather last week, simulated a war scenario on Israel's northern border, Makor Rishon reported.  
The army used helicopters to airlift over 1,000 elite forces to the training zone in the Jordan Valley region, Ynet said. The troops were armed with advanced military gear, including state-of-the-art missiles, radars, and electronic warfare systems.
The forces simulated independent combat with communications cut off and limited air support, the report said. The troops had to navigate and improvise solutions in unfamiliar territory and under challenging weather conditions.
The large exercise suggests that the army intends to carry out significant operations inside Lebanon in the next conflict, which may erupt in 2022. A senior commando officer previously said that the IDF can reach Hezbollah's key assets, deep behind enemy lines.
Israel's military power is on an entirely different scale than the 2006 Lebanon war, the next Air Force chief said last week. In addition to devastating air power, the IDF will also utilize cyber and electronic warfare capabilities, Maj. Gen. Tomer Bar told Yediot Aharonot daily.