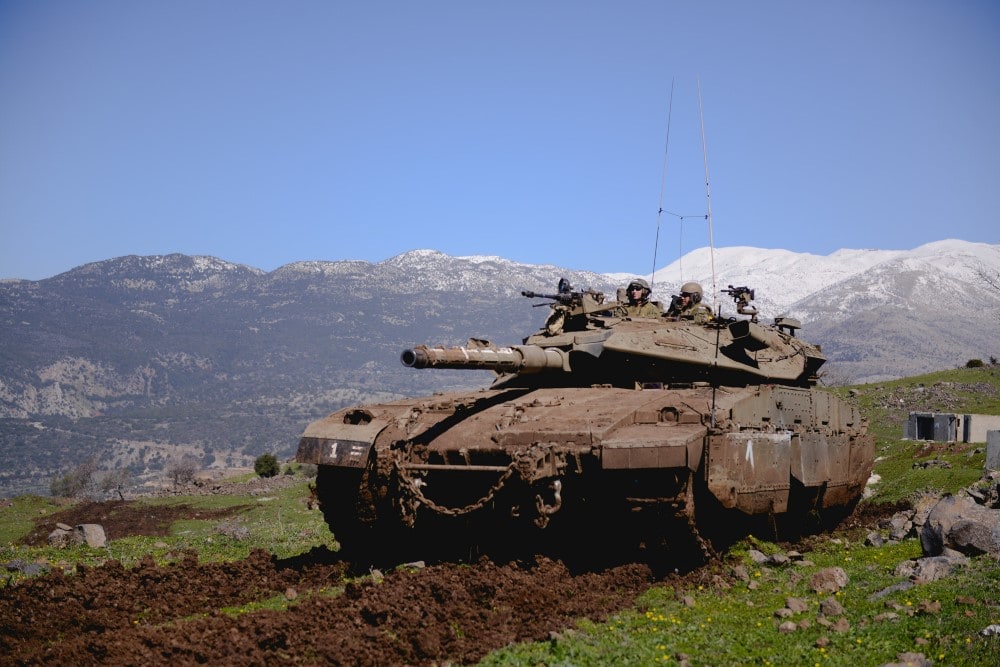 Prime Minister Benjamin Netanyahu met with Israel's defense chiefs to discuss plans for a military clash with Hezbollah. High-ranking officers briefed the PM on potential combat scenarios and IDF war preparations.
The security chiefs reportedly presented options for removing a Hezbollah tent from an Israeli enclave on the Lebanon border. Some journalists initially hinted that Netanyahu accepted the army's recommendation to use force. Later reports, however, said the IDF was not in favor of military action.
An Israeli operation could trigger an exchange of fire, a limited battle, or several days of intense fighting that may spiral into a war. One of these scenarios will likely materialize soon, military journalist Noam Amir wrote.
In parallel, Israeli forces on the Lebanon border are on elevated alert for a Hezbollah attack. Defense Minister Yoav Gallant approved operational plans for IDF strikes and maneuvers in case of military escalation, Maariv Online reports.
In recent days, the IDF mobilized a combat battalion to the northern border in a snap drill. The army wanted to test the speed of responding to a Hezbollah infiltration and assault on soldiers or civilians, the report said.
War game predicts large war
In a message to Hezbollah, Netanyahu told the cabinet that he is unimpressed by Hassan Nasrallah's threats from his bunker. However, Israel's political and military leaders are concerned that the Hezbollah chief could order a provocation that escalates into a full-scale war.
Middle East expert Eyal Zisser is predicting that a military clash between Israel and Hezbollah is only a matter of time. The IDF should strike first at Iran's main proxy force instead of being dragged into battle, Zisser wrote in Israel Hayom daily.
Meanwhile, a war game conducted by the Institute for National Security Studies suggests that Israel could soon fight Hezbollah as part of a broader conflict with Iran. The simulation concluded that a showdown over Iran's nuclear program would spark a regional war.
The INSS war game projected Iranian enrichment of 90% uranium following a Mossad assassination of nuclear scientists in Iran, Haaretz daily reported. Under this scenario, the research institute assessed that Israel and the United States would engage in a wide-scale conflict against Iran and Hezbollah.
Notably, Hezbollah's plans for war against Israel include missile attacks on Tel Aviv and cross-border raids by commandos.
Meanwhile, the Iran axis is preparing to expand its military operations and forces on Israel's borders. Hezbollah is starting to build permanent bases in Lebanon for Iranian Revolutionary Guard forces, journalist Smadar Peri reported in Yediot Aharonot daily.