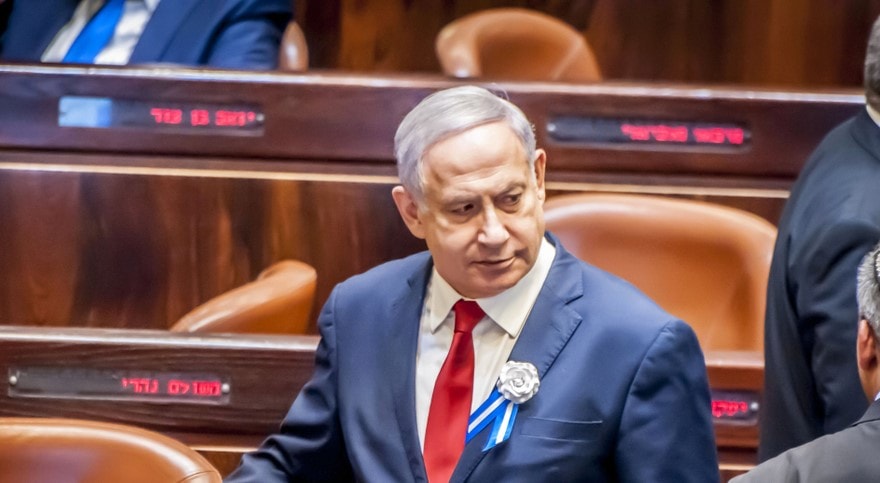 The Israeli election exit polls indicate that Israel's political map will be transforming dramatically in the coming days and months. We will soon see new players and parties (or old players and parties taking new paths). In any case, Israeli politics will look very different than the way it looks tonight.
In the immediate term, Prime Minister Benjamin Netanyahu will likely form a right-wing coalition, assuming the exit polls are right will try to form a right-wing coalition, but it will be harder than it initially appeared. He will also consider the possibility of some kind of a unity government (regardless of any rhetoric that suggests otherwise).
Blue and White will almost certainly break up. Ironically, it's unlikely to survive regardless of what it does next (i.e. stays out of the government or seeks a coalition deal with Netanyahu). Ultimately, the party is an unnatural alliance of leftists and rightists, and the glue that holds it together will therefore melt under virtually any scenario.
The party's collapse could be spectacular or excruciating, quick or slow. Some members may defect to a Netanyahu coalition. Others may eventually quit (for example, Benny Gantz). Yair Lapid will probably reinstate Yesh Atid as an independent party.
If Netanyahu invites Blue and White into his government after all, some of its factions may take the offer while others run away screaming.
Secular Bloc Coming
Sooner or later, Lapid will likely brand himself as the guardian of secular Israel. This could become a very rewarding niche. Lapid may team up with Avigdor Lieberman, who tried to take up the role but failed. Such "secular bloc" will be a major force in Israeli politics (especially if the next government is dominated by religious parties).
Naftali Bennett may also need to do some rethinking. For the third election in a row, his party performed poorly. Whatever magic touch he seemed to have, is lost. His Yamina project will likely face internal discord and eventually collapse.
For the time being, Bennett may be able to keep his job as defense minister if Netanyahu forms a right-wing government. But sooner or later, Bennett will have to reinvent himself.
And what about the Labor-Meretz union? The left-wing merger turned out to be a disaster. The two parties, which won a combined 56 Knesset seats in the 1992 election, only won 7 now.
This is just the latest chapter in the collapse of Israel's Left (I wrote about it here). One way or another, the left-wing camp will have to reinvent itself, too.
These are just some of the expected changes. Others will follow, including ones that are unforeseen at this point. For now, PM Netanyahu is not going anywhere. But this, too, could change based on what comes next.