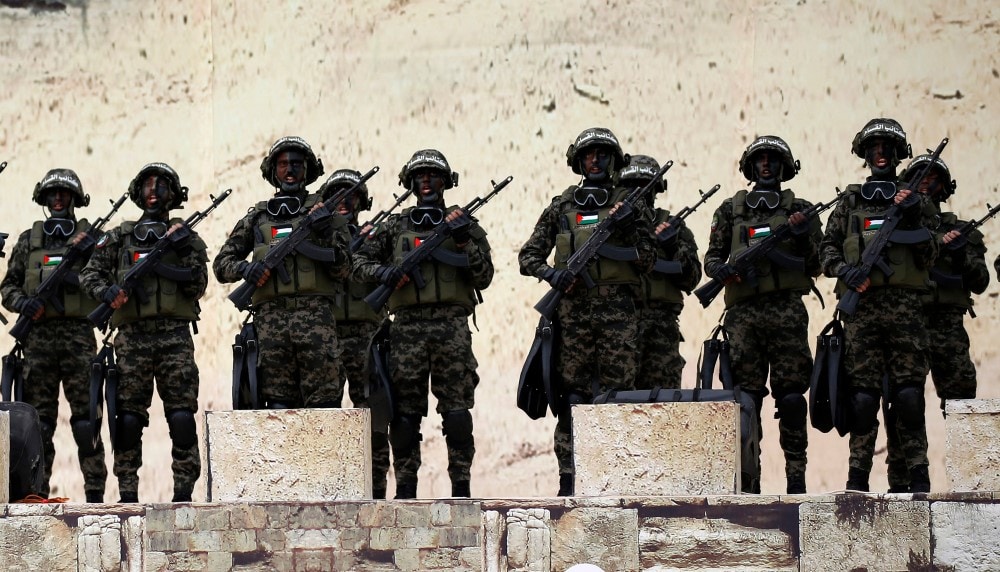 Israel must take military action to devastate the power of Hamas on all fronts, a defense expert warns. Enabling the Gaza-based terror group to grow stronger poses a serious danger for Israel, wrote Kobi Michael from the Institute for National Security Studies.
Hamas is currently making a supreme effort to rebuild its military capabilities in Gaza, while boosting its terror networks in the West Bank, Michael said. The group is also building a terror branch in southern Lebanon in coordination with Hezbollah, he wrote.
Israel must take the initiative to strike hard at Hamas instead of waiting for the group to spark the next conflict, the senior researcher said. The IDF should aim to deliver a grave blow to the organization's military infrastructure, he wrote.
Notably, Hezbollah engineers are helping Hamas improve the accuracy of its rockets, Ynet reported last week. Terrorists in Gaza are planning to launch heavy barrages of 200 rockets in the next war to challenge Israel's air defenses, the report said.
In parallel, Hamas leaders ordered field units to advance operations to kidnap Israelis, the Jerusalem Center reported. The Hamas military wing recently practiced cross-border raids into Israel via tunnels and sea routes to abduct civilians or soldiers, the report added.
So far, the IDF is taking limited action to counter the Hamas threat. In recent weeks, security forces arrested over 100 Hamas members in raids to neutralize armed terror cells, News 13 reported. The army mobilized large forces for this wide-scale campaign in the Hebron area, the TV channel said.
Meanwhile, Israel warned Hamas that targeted killings of terror chiefs in Gaza and abroad will be renewed if attacks on Israelis in the West Bank and Jerusalem continue.