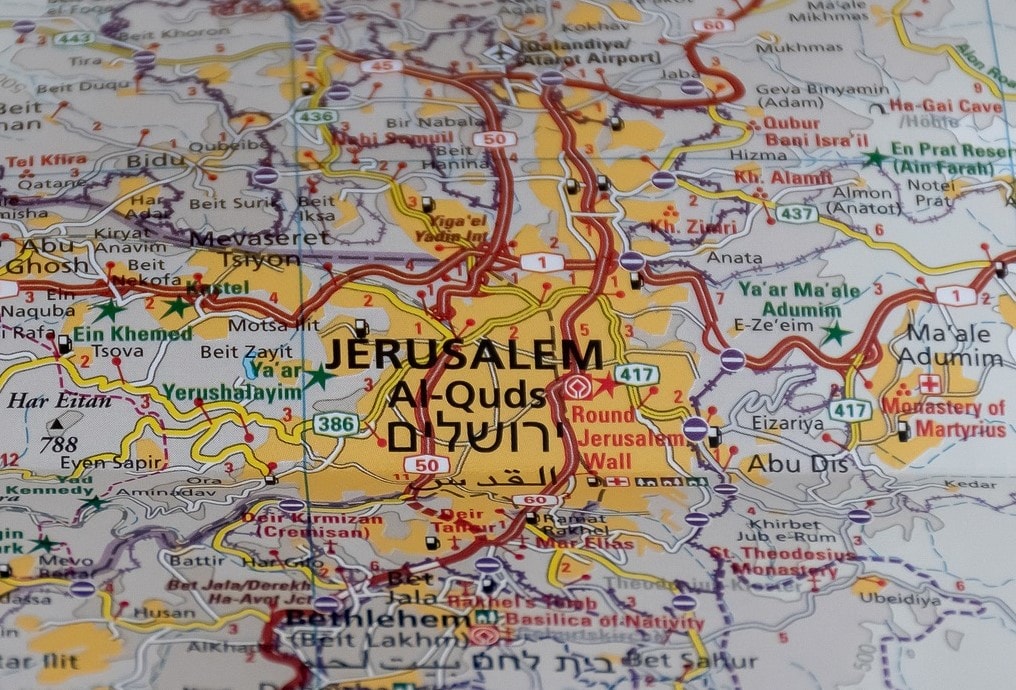 A deadly attack in Jerusalem Sunday is the latest signal that terrorists are focusing on Israel's capital in an effort to trigger escalating violence. The city now faces an elevated terror threat for the foreseeable future, as security officials draw up new plans to counter the dangerous trend before a large terror wave erupts.
A terrorist armed with a submachine gun opened fire at Israeli civilians in the Old City, killing one and wounding four, one of them seriously. Police officers at the scene returned fired and eliminated the assailant, an east Jerusalem man affiliated with Hamas.
Unlike previous attacks carried out with improvised weapons, the attacker used a high-powered Beretta M12, normally available only to military and police forces.
Large police contingents deployed at the scene following the shooting. Prime Minister Naftali Bennett ordered extra security vigilance to prevent more attacks. Notably, this was the second terror incident in Jerusalem in recent days, after two border police officers were stabbed last week.
Hamas eyes Jerusalem
The latest assaults follow intensified efforts by terror cells to stage large-scale attacks in Jerusalem. In Late September, security forces foiled a major bombing in the capital after uncovering a large cache of explosives in the West Bank. Another serious attack, which remains under a gag order, was thwarted weeks earlier.
A Hamas spokesman welcomed the latest attack and vowed to continue the fight against Israel in Jerusalem, signaling that more attacks are expected. The terror group is increasingly seeing the city as a highly charged issue that can be exploited to inspire radical sentiments and more terror and violence.
Notably, the Gaza conflict in May of this year was triggered by a Hamas rocket barrage targeting Jerusalem. The group as well as independent assailants are now likely to focus more efforts on sparking a broader wave of terrorism in the capital.
The heightened threat level in Jerusalem will force security forces to make stronger moves to stop attacks and neutralize potential plots in advance. If Israel fails to act, it may face an escalating terror campaign that could spill over to the West Bank and to Gaza, where Hamas and Islamic Jihad are already preparing for the next war.
Tensions are flaring just as the IDF launched a large-scale exercise to prepare for a violent eruption on multiple Palestinian fronts. Forces from the entire army, including thousands of reserve soldiers, will take part in the drill to boost their readiness for combat against terrorists in the West Bank and Gaza, the IDF said.