IDF takes steps to prepare for resumption of major terror attacks; Palestinians warn that Third Intifada is imminent.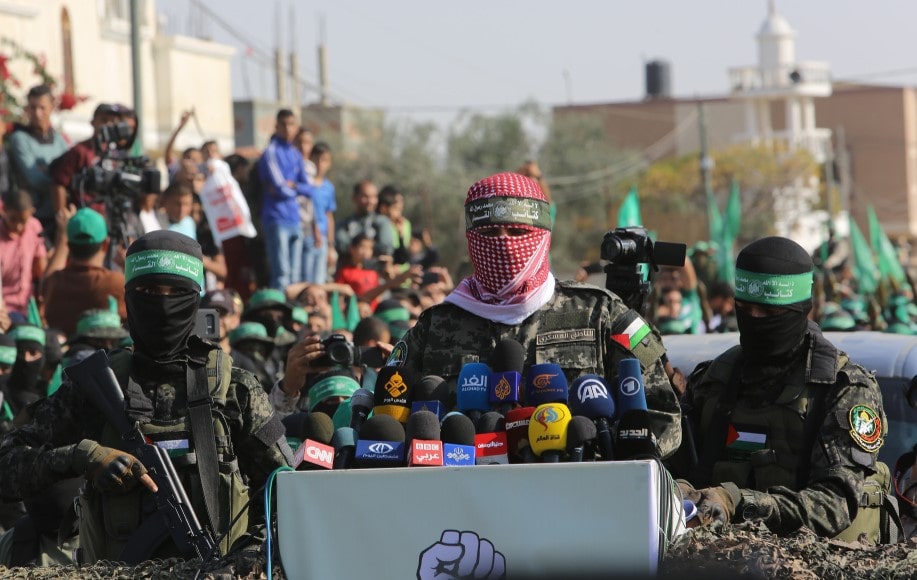 The IDF is increasingly concerned about a serious outbreak of Palestinian violence in the West Bank. The army held several exercises in recent weeks to prepare for major terrorist attacks in the region.
A drill last week tested the response of forces to extreme scenarios, Makor Rishon weekly reported. This included a terrorist infiltration of an isolated Jewish outpost and a mass casualty shooting attack on a tour bus.
The exercises focused on the Ramallah area, which commanders say is now the focal point of West Bank terror activity.
The IDF also practiced the deployment of large reinforcements in response to escalating violence. During this session, IDF Chief Aviv Kochavi also ordered a surprise drill simulating an abduction.
In parallel, IDF squads and Shin Bet agents arrested more than 50 Hamas terror suspects in a nighttime raid. The unusual operation follows growing Hamas and Islamic Jihad efforts to revive their West Bank terror activities, Walla! News reported. In recent months, Israel foiled 30 attacks.
Hamas-Fatah cooperation
All signs now indicate that defense officials see a real possibility of a Third Intifada in the form a wide-scale uprising or large terror wave. The security services are especially worried about the growing cooperation between Hamas and Fatah.
In recent days, the Palestinians announced the formation of a united front of resistance to Israel's peace deals with Arab states. A Fatah official told The Jerusalem Post that the move marked the beginning of the Third Intifada. Other activists voiced similar warnings.
These developments come 20 years after the eruption of the Second Intifada in September 2000. The violent uprising left more than 1,000 Israelis dead and some 8,000 wounded. During this period, Palestinian terrorists carried out numerous suicide bombings in Israeli towns.
Meanwhile, the 13 Gaza rockets fired into Israel overnight were a reminder of how unstable that front is. Hamas continues its massive military buildup in the Strip, and Islamic Jihad also holds a sizeable arsenal of rockets.
Hamas was recently able to secure more explosives from a British warship sunk off the Gaza coast more than 100 years ago. Divers took old shells from the ship and Hamas now uses them to build rockets in Gaza's workshops. Israel was aware of the ship for years but did not take any action due to security concerns.
Intifada memories fading
Tensions in both Gaza and the West Bank are high and fueled by peace deals between Israel and more Arab states. However, some observers say that the Palestinian public is tired of fighting and not interested in another devastating conflict.
Journalist Ohad Hemo says that more Palestinians now want economic integration with Israel rather than a Third Intifada.
Still, the younger generation has no memory of the destruction of the Second Intifada, and radical religious passions remain high. Moreover, West Bank factions are storing large quantities of weapons as they prepare to battle for control after Palestinian leader Mahmoud Abbas departs.
Ultimately, the decision on fighting Israel is in the hands of the armed factions, and possibly their patrons in Iran and elsewhere. But the IDF fears that violent incidents and Palestinian casualties could trigger widespread popular anger. One way or another, the next weeks and months are expected to be volatile.