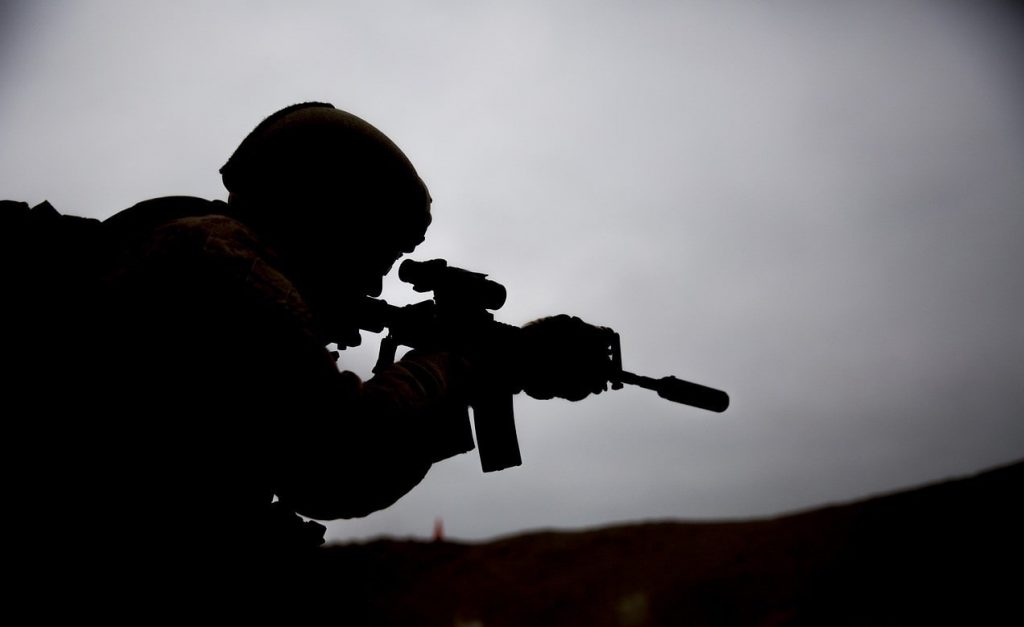 The IDF is putting six battalions on standby for rapid response to potential Palestinian violence over the US peace plan. The army will deploy the forces in the West Bank within hours in case of escalation, IDF Radio reported on Sunday.
The IDF Central Command is on high alert as President Donald Trump moves closer to unveiling his Mideast peace plan. The army is preparing for various scenarios, including violent riots by thousands of Palestinians in West Bank towns and refugee camps, the report said.
Defense officials are also concerned about a potential resumption of lone-wolf terror attacks. The army will therefore reinforce its deployment at settlements to counter any attempts to infiltrate Jewish communities.
IDF Chief of Staff Aviv Kochavi will tour the West Bank in the coming days and approve the contingency plans. In case of large-scale violence, the army is ready to deploy even more forces to the area if necessary.
The Gaza situation could also escalate if Hamas or other terror groups ramp up their violence to protest the plan. Tensions in the area are already high following the assassination of top Iranian general Qasem Soleimani and subsequent concerns about revenge attacks.
Experts Analyze Fragile Situation
Meanwhile, Israeli experts are also weighing in about the potential for Palestinian violence over the peace plan. While West Bank unrest remains a real possibility, the Palestinians have shown indifference to political developments in recent years, observers say.
"The Palestinian are deeply divided and their leadership is exhausted," Arab affairs expert Shimrit Meir noted. Moreover, many Arabs view the plan as an Israeli election ploy, she wrote in daily paper Yediot Aharonot. However, the potential for violence remains, she said.
Another expert on Palestinian affairs, Avi Issacharof, is more pessimistic. The plan could spark fresh violence and end a period of relative stability in the West Bank, he wrote. "The emerging Deal of the Century could be a historic event in the negative sense of the word," he tweeted.
For now, the Palestinians are still considering their steps in the wake of the latest developments. Fatah leaders in the West Bank will meet in the coming days to weigh possible responses to the American moves, Palestinian affairs corespondent Gal Berger reported.