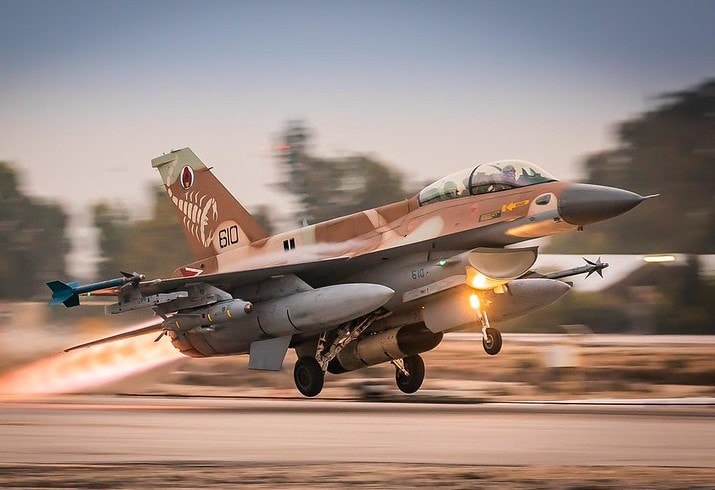 The IDF is moving two of its F-16 squadrons from southern to northern Israel, the Air Force announced. The 101st and 105th Squadrons will be redeployed at the Ramat David airbase.
Israel believes that the next large war will be fought against the Iran axis across the northern front. The move will reinforce the 109th Squadron of F-16s already deployed in the north, the Air Force said.
The army wants the relocated fighter jet squadrons to be ready for operational duty from their first day in the new base. The Air Force is wasting no time and preparations for the major relocation project are already underway.
Timeline remains secret
The Air Force said that the move is part of a long-term plan, but stressed that some jets were redeployed already to help maintain the IDF's alert level in the north. Notably, the army's annual intelligence estimate warned that the risk of a flareup against Hezbollah in Lebanon is growing.
The IDF is releasing few details and has not provided the timeline for the move of the two squadrons. However, the Air Force did say that the transfer will be completed "soon."
The army is unlikely to inform the public about any connection between the relocation and the current security situation or upcoming operational plans.
Earlier, the Air Force revealed that it intends to significantly boost its firepower and upgrade Israel's air defenses in 2021. Senior officers hinted that the IDF expects intensive air activity this year. In case of a major conflict with the Iran axis, the Air Force will play a critical role in Israel's combat operations in the region.