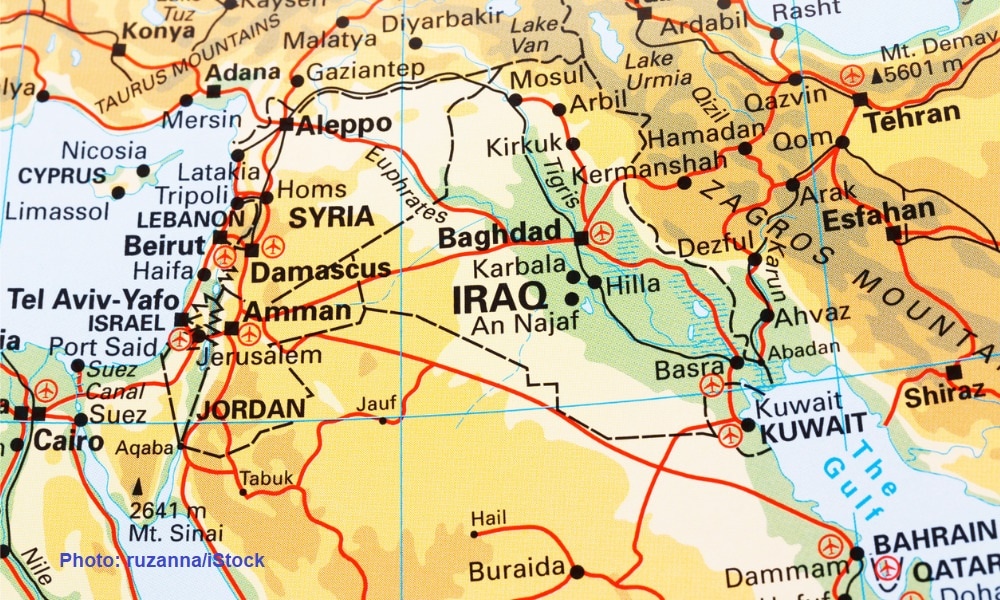 There are growing signs that Russia's botched war in Ukraine could have a dramatic effect on events in Syria. As the Russians continue to struggle on the European battlefield, Moscow's allies in Syria are at risk of losing their powerful patron.
Syrian president Bashar al-Assad relied heavily on Russia's military support to remain in power, while also partnering with the Iranians and Hezbollah. But without Moscow's protective umbrella, the Iran axis is becoming even more vulnerable to Israeli attacks on Syrian soil.
Tehran's militias and Hezbollah have started to withdraw forces from Syria in recent days, a senior Israeli defense official told IDF Radio and Kan News. This follows intensified airstrikes on strategic sites in Syria in the past month.
Earlier, Russia told the Iranians to evict militia positions in central and western Syria to avoid repeated Israeli strikes, according to Arab reports.
In August, Moscow removed an advanced S-300 air defense system from Syria to support the Ukraine war effort. Days later, Israel reportedly launched a major strike on missile depots in Masyaf.
The IDF used special munitions to bomb the sensitive military site, Ynet reported. The downgrading of Russian defenses cleared the way for the attack, the report said.
Next, an unusual strike targeted the Aleppo and Damascus airports to block shipments of precision rocket components. The Israeli Air Force reportedly bombed radars and navigation systems guiding incoming aircraft, N12 News said.
The Aleppo airport was attacked again days later, signaling growing Israeli resolve to disrupt Iranian arms transfers. The IDF could further escalate the strikes as Russia's position continues to erode.
The Russian decline spells trouble for Moscow's allies worldwide, geopolitical analyst Peter Zeihan says. In Syria in particular, the relocation of air defense hardware leaves the Syrians and their partners in a weaker position against Israel, he says.
Zeihan predicts some major fireworks in Syria in the near future. He also warns that the Syrian civil war could erupt again, this time with Russia out of the picture.
For Israel, Syria has been a favorite arena for engaging the Iran axis while taking a cautious approach toward Russia's dominant presence. But as Moscow retreats, the Israeli-Iranian conflict in Syria could soon enter a new, more explosive phase.