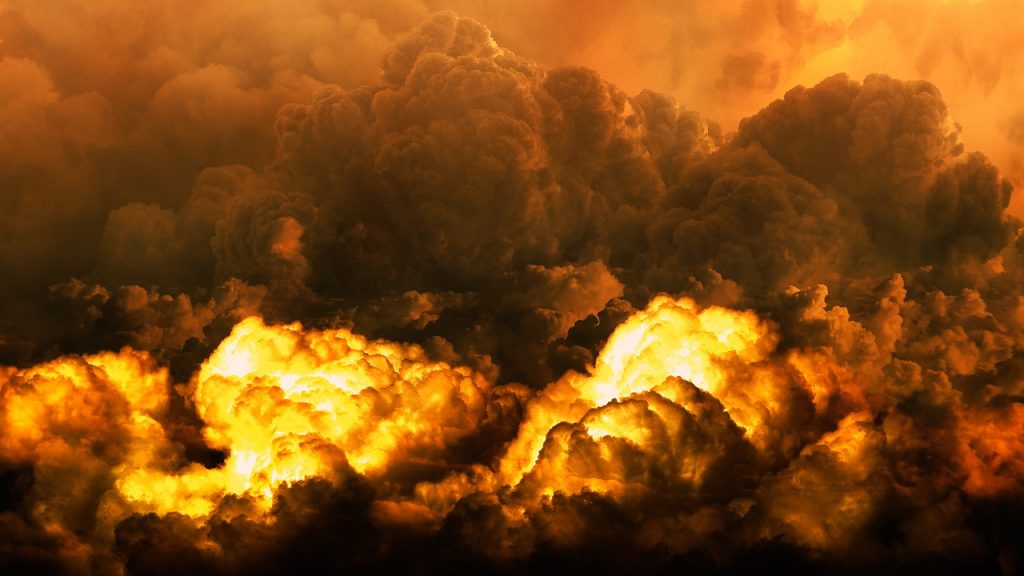 Israel is stepping up strike operations in Syria with a focus on disrupting the transfer of advanced Iranian weapons. The IDF bombing campaign could further intensify with Russia preoccupied in other theaters.
The Israeli Air Force attacked airports in Aleppo and Damascus Wednesday evening, Syrian sources reported. The strikes were launched as an Iranian cargo plane was approaching Syria.
The unusual assault was launched in an effort to block shipments of high-precision rocket components, N12 news reported. The attack targeted radars and airport systems guiding incoming aircraft, the report said.
Israel also bombed trucks and runways at the Aleppo airport, according to earlier Arab reports.
In parallel, Iran and Hezbollah are storing smuggled weapons around the Tartus port, near a Russian naval base, in the hopes of evading Israeli attacks, The Jerusalem Center reported. However, IDF strikes have continued so far, as Israel utilizes pinpoint intelligence and precise munitions to ensure accurate hits.
Israel's intensified assault comes as Russia removed an S-300 air defense battery from Syria, likely due to more urgent needs on the Ukraine front.
The IDF reportedly carried out a large airstrike on a military facility in Masyaf shortly after Moscow's move, targeting missile development and storage sites. Israel used "special munitions" in this attack that could not be deployed before Russia downgraded its air defenses, Ynet reported.
The current climate in Syria suggests that Israel could expand its assault, and more strikes are expected. As Iran seeks to arm its proxies with advanced military gear and Russia takes a step back, the stage is set for escalation of Israeli operations.
Notably, Israel's defense chiefs recently urged the government to approve a new strategy to prioritize and boost attacks on Iran's terror armies across the Middle East.