IDF deploys F-35s in Lebanon in broad daylight, publicizes recordings from bombing missions in Syria in warning message to Iran axis.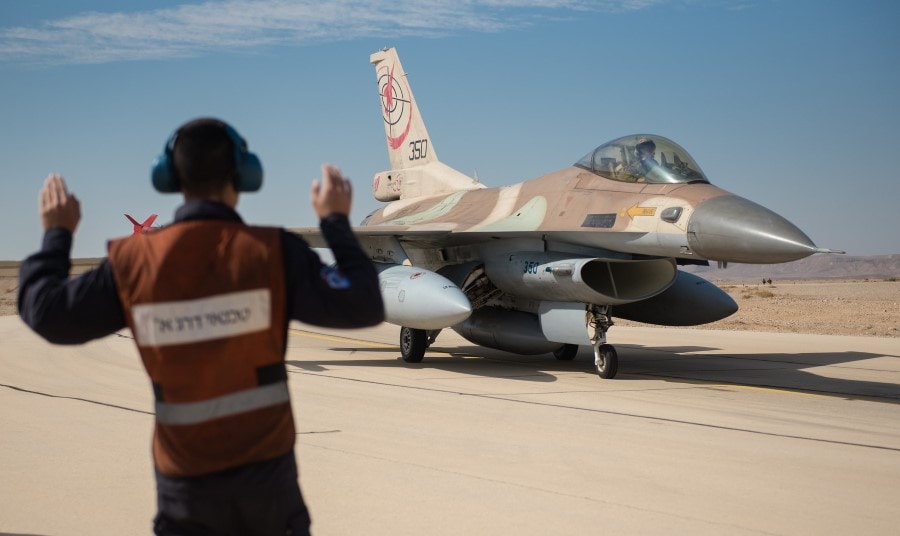 The Israel Air Force in recent days conveyed warning messages to both Syria and Lebanon. The IDF is signaling to the Iran axis that it will respond forcefully to any threats or attacks even with a new president in the White House.
On Monday, local sources posted images of Israeli F-35s flying in Lebanon in a rare sighting of the IDF's most advanced fighters. The stealth jets have been previously deployed in missions across the Middle East while remaining invisible.
The very public flight, in broad daylight, suggests that Israel wanted to send a clear message to Hezbollah. The IDF indicated that it will not hesitate to mobilize significant air power to pound the group's most valuable assets.  
According to reports from Lebanon, Air Force flyovers have been focusing on a specific spot in the south of the country. The IDF may have intelligence information about attack plots or advanced weapons in the area and is further signaling to Hezbollah that it should rethink its plans.
Meanwhile, Israel detected efforts to disperse Hezbollah's precision-missile production sites throughout Lebanon, Maariv daily reported. The IDF also believes that the group still plans to avenge the death of its operative in Syria last year, the report said.
Audio from Syria strikes
In parallel, public broadcaster Kan aired an unusual segment Monday night about Israeli airstrikes in Syria. The report included audio recordings from the cockpit of Israeli fighter jets bombing targets in Syrian territory.
A high-ranking pilot spoke to Kan about the IDF's operations and the advanced munitions used in the strikes. He said that Israeli pilots face "massive" anti-aircraft fire in Syria, and that the Air Force carefully plans its sorties to avoid enemy missiles.
The latest Israeli messages follow media interviews with senior Air Force officers last week. The public statements seem to be part of a coordinated campaign, led by the Air Force, to warn regional rivals as the Biden era begins.
Israel is concerned that the Iran axis views the new US Administration as softer and more predictable than the outgoing Trump presidency. The IDF is now telling Tehran and its proxies that they should not see the US transition as an opportunity to test Israel. If they do, the Air Force will deliver a swift and powerful response.
Notably, Israel's retaliation plans in Lebanon have already been finalized and will likely cause many Hezbollah casualties, military journalist Tal Lev-Ram reported Tuesday.