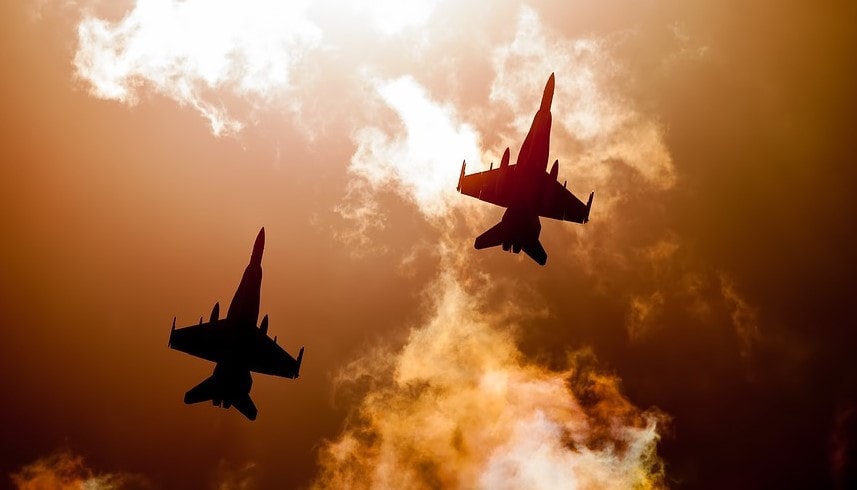 The Israeli army has been focusing much of its efforts this year on preparations for an Israeli offensive in Gaza. Friday's rocket barrage could trigger an escalation that ultimately ignites a major military clash.
Palestinian terrorists in Gaza fired at least 10 rockets at Israel Friday evening, the Israel Defense Forces confirmed. Iron Dome interceptors shot down eight, the army said, but one rocket hit a house in the town of Sderot.
There were no injuries in the attack, but officials in Sderot urged local residents to stay near bomb shelters. Meanwhile, authorities decided to quickly evacuate a large group of teenagers on a trip in the area.
The IDF held a large drill in the south only last week, daily newspaper Ma'ariv reported earlier Friday. The army has updated its war plans, while investing significant resources in boosting its readiness for an offensive in Gaza, according to senior officers.
The military accelerated its war preparations this year, IDF Chief of Staff Aviv Kochavi told journalists this week. The situation on Israel's southern border remains fragile despite a relative lull in violence, he said.
Netanyahu Reluctant to Go to War, for Now
However, the ultimate decision on launching an Israeli offensive in Gaza rests with Prime Minister Benjamin Netanyahu, who has been reluctant to order a wide-ranging assault.
In the past year, Netanyahu has shown remarkable restraint in limiting IDF retaliation for heavy rocket barrages. The prime minister has traditionally shied away from military conflict, particularly during election campaigns.
But Netanyahu is painfully aware that his cautious approach is eroding Israel's deterrent power while harming his image as Mr. Security. This has become a growing problem for the prime minister as his chief rival, former IDF chief Benny Gantz, has vowed to take a tougher attitude.
For now, the northern border continues to pose the most significant security challenges for the IDF. However, Netanyahu may be tempted to approve a major assault on Gaza in order to send a message to Israel's main foes, and also to his voters.
The Prime Minister's Office said Friday that Netanyahu is in touch with senior defense officials and has instructed them to take the necessary measures. While no war is expected just yet, changing dynamics could quickly destabilize the situation and spark a serious conflict.