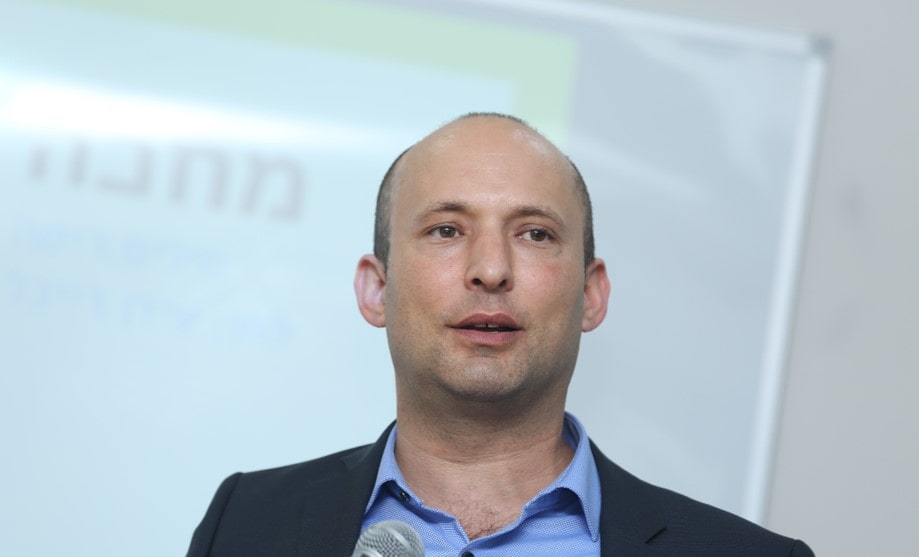 Defense Minister Naftali Bennett is promising a different approach to fighting Iran and Hamas. Recent reports suggest that new plans are in the works, but Bennett will be ultimately judged on his actions, not words.
On Tuesday February 11th, Bennett announced that Israel was refocusing its campaign against Iran. Instead of just hitting Iranian proxies, the IDF will aim to weaken Iran itself, he said. Bennett stressed that Israel will operate in the military, diplomatic and economic spheres, and in unspecified "other dimensions."
A day earlier, the defense minister also hinted at a fresh combat doctrine against Hamas in Gaza. In warning the group to cease its attacks on Israel, Bennett said that the IDF was closer to launching a deadly operation. "This operation will be very different than previous ones. Nobody will be immune," he said.
No Change in Gaza, for Now
Bennett, a former commando and a successful high-tech entrepreneur, is known for his energy and drive. Former colleagues say that he is capable of leading large projects and achieving ambitious goals. However, he also has a reputation for spirited rhetoric and self-promotion that carry little weight.
In one area at least, Bennett is changing the rules of the game. He is boosting Israel's economic war on terror by ordering unprecedented moves. This includes seizing the assets and funds of jailed terrorists, and imposing financial sanctions on a Hamas member in Britain.
However, Bennett has failed to deliver on other fronts so far. Shortly after taking over the Defense Ministry, he announced a tougher retaliation policy to any attack from Gaza. But this did not prompt any discernible change, as the IDF continues to limit its punitive strikes.
In recent days, two members of Bennett's Yamina party said that he is working on plans for a major operation in Gaza. These could be serious claims, or merely election propaganda.
The Netanyahu Factor
Bennett also faces some obstacles, such as IDF objections to his proposals. Most significantly, Prime Minister Benjamin Netanyahu can veto any bold initiatives, for substantive or political reasons. Moreover, Bennett may have to vacate his post soon, depending on the election results.
For now, terror groups in Gaza are apparently ignoring Bennett's warnings. If their assessments are correct, Israel will continue to face more attacks. But if they are wrong, they could be in for a very unpleasant surprise.
As to Iran, for now it maintains a cautious approach and has not responded to the latest strikes in Syria. However, eventually the Iranians will likely test Israel's resolve. Meanwhile, Tehran will closely watch the IDF's actions, to see whether Bennett's pledge to escalate the fight is materializing.