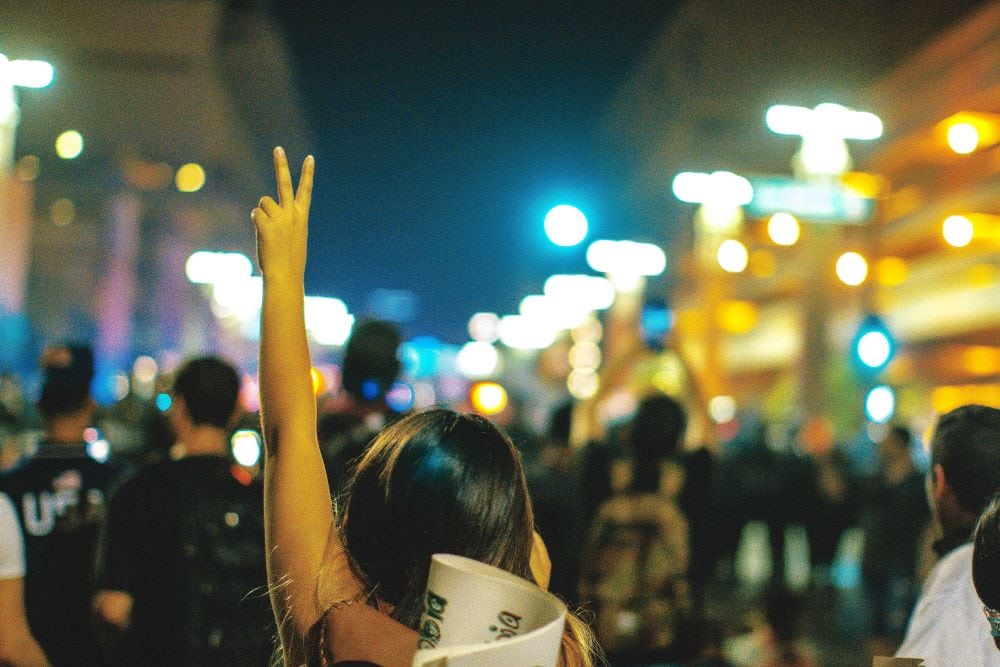 Thousands of people demonstrated in Tel Aviv Tuesday evening in support of Prime Minister Benjamin Netanyahu. The protesters expressed their anger at Israel's justice system for indicting Netanyahu on corruption charges.
About 6,000 people gathered outside the Tel Aviv Museum and waved Israeli and Likud flags. The protesters held signs with messages of support for Netanyahu, and called on the attorney general to quit.
Police officers deployed at the scene to keep the peace and ensure an orderly demonstration. There were no disturbances and the rally ended without incident.
However, a news reporter for public broadcaster Kan was verbally assaulted, and one protester attempted to grab his microphone.
Likud MK Blames Leftist 'Conspiracy'
Culture Minister Miri Regev told the crowd that media pressure must not decide Netanyahu's fate.
"Only the judges will decide," she said. "Not the media, not the commentators, not the Left, and not EU money."
Likud MK Miki Zohar also spoke at the rally, and accused the Left of advancing bogus charges against Netanyahu.
"Left-wing elements in Israel invented a conspiracy," he said. "We will fight for the truth to come to light."
Poll: Blue and White 37, Likud 30
Meanwhile, Netanyahu's chief rival, Blue and White Chairman Benny Gantz, harshly condemned the rally. "In a healthy democracy, the prime minister doesn't organize a protest against the justice system he is in charge of," Gantz tweeted.
Earlier, a Channel 12 poll showed that Netanyahu's Likud party is weakening after the decision to indict the prime minister. Blue and White would defeat Likud by a 37 to 30 margin if elections were held now, the survey found.
However, a Channel 12 poll Tuesday evening showed Blue and White and Likud in a tight race. According to that poll, Gantz's party would defeat Netanyahu by a slim margin with 34 seats compared to Likud's 33.