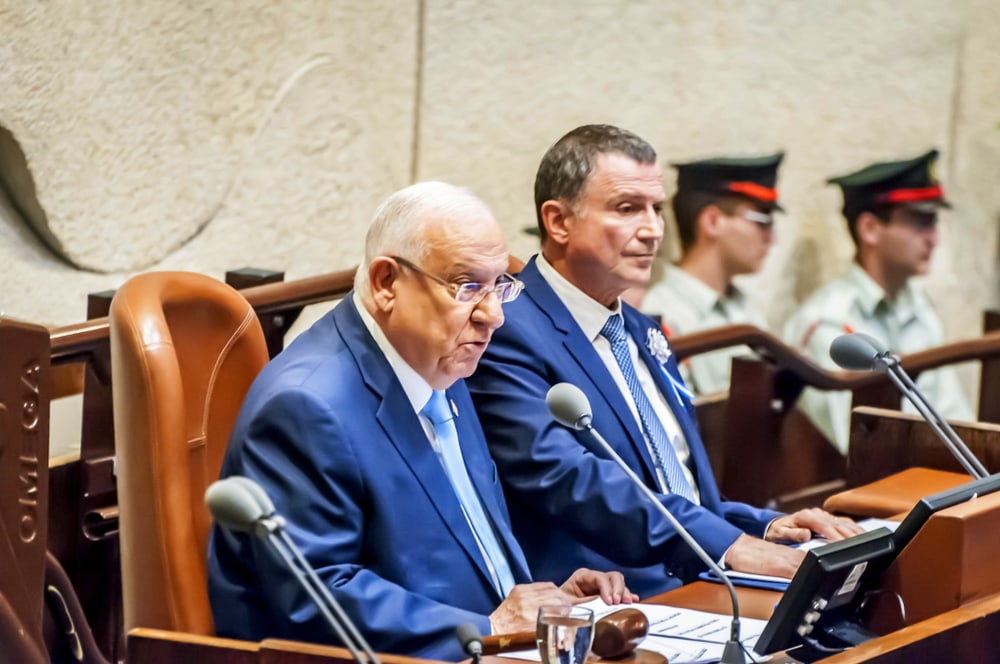 Benny Gantz's inability to form a new government is merely the prelude to a greater political drama in Israel. From the start, it was almost certain that the Blue and White chief would not be able to pull together a coalition. Now that he has failed, the real game will begin.
On Wednesday, Gantz officially announced that his efforts to establish a government were defeated. Israel's political parties will now have 21 days to come up with a solution to the debilitating impasse and avert a third round of elections.
After conceding failure, Gantz blamed Prime Minister Benjamin Netanyahu for blocking any path to a national unity coalition. Netanyahu's insistence on clinging to his transition government for personal benefit is a "dangerous move," Gantz said.
Netanyahu quickly responded with some sharp words via a video posted on social media.
"I will not address all the baseless things you said about me this evening, or your failure to form a unity government," the prime minister said. However, despite chiding Gantz, Netanyahu offered to enter into immediate negotiations on forming a joint coalition.
Of course, the statements issued by the two leaders have little practical meaning at this point. Both were more interested in pinning the blame for the political paralysis on their rival, in perpetration for the next stage in their brawl.
Likud Mini-Rebellion Possible
Regardless of any pretenses, both Likud and Blue and White are deeply concerned about the prospects of a third election. The two parties stand to lose at least some of the extraordinary political power they won in the previous round, as public anger and frustration mount.
Other political players are similarly concerned, and are likely to seek new ways to resolve the impasse as the deadline approaches. Only then are we going to see some substantial moves, and potential surprises.
One possibility is for Netanyahu and Gantz to overcome their mutual distrust and agree on a unity government after all. This could prompt Blue and White to break up, with the more combative Yair Lapid heading for the opposition.
There, Lapid may join forces with Avigdor Lieberman to form a "Secular Bloc" that threatens both Likud and Blue and White. This scenario could entirely change Israel's political map.
Yet another option could see Avigdor Lieberman suspending his crusade against Netanyahu to join a narrow right-wing government. But for this to materialize, ultra-Orthodox parties would have to overcome their growing distaste and offer Lieberman some concessions.
Finally, a Likud mini-rebellion that sees party members turn against Netanyahu is also possible. Faced with an imminent Likud decline, some may conclude that cutting a deal with Gantz is their best move.
One way or another, Israelis are in for a wild ride in the next three weeks. Many are hoping for any outcome that staves off the need for yet another election. Despite the grim outlook at this time, they may ultimately get their wish.